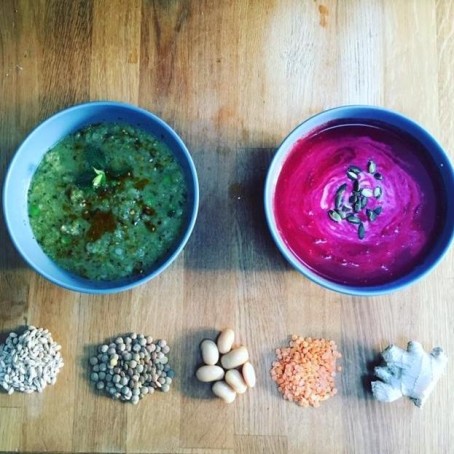 Introduction to Delicious Vegan/Plant-based Cooking (6-week course)

Join new creative studio Create98 for their introduction to delicious vegan / plant based cooking course.

Learn to cook vegan friendly dishes without losing any of the flavours and textures you're used to.

Each session will focus on an area of vegan cooking, i.e. baking without eggs, working with tofu, using pulses.

During the evening, a few different items will be demonstrated and shared between the group for tasting: cakes, supper ideas, condiments, soups.

Questions will be welcomed throughout the evening so don't be shy! At the end of the evening you'll each receive a recipe card and a couple of jars of goodies to take home.

*** You can join part way through the course ***
For more details or to book please call Create98 direct on 01702 716 157.
Date:
January 10 2019 To February 4 2019
Time:
19:30 To 22:30
Ticket Price:

Contact Details:
98 Broadway
Phone:
01702 716 157
Website:
https://create98.co.uk