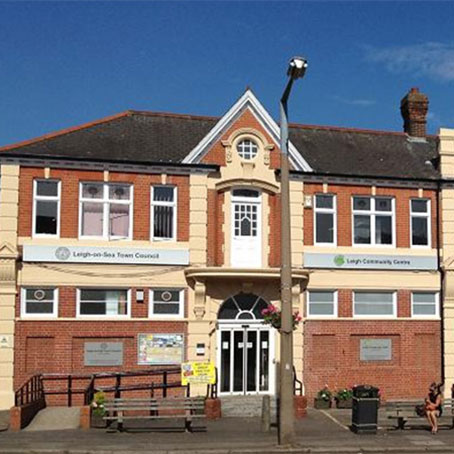 Leigh Farmers' Market - Friday 18th February
Leigh Farmers' Market is one of the longest running markets in the Essex area, and prides itself on delivering local produce to our residents.
Expect to see a range of stalls selling all different types of homegrown produce within a 30 mile radius of Leigh!
Held at Leigh Community Centre on the first Saturday and third Friday of each month from 9am - 1pm.
The stallholders attending the market are as follows:
Margaret Raymond Florist – Fresh flowers.
Blaze & Co – Natural grain free dog treats, with good quality ingredients.
Totham Bangers – high quality hand made gourmet sausages, burgers and chorizos.
Perkys Savouries – Home made additive free pies.
LOS truffles - handcrafting luxury chocolate truffles from our family recipe dating back to 1960. All are made using the finest quality Ingredients & free from Artificial Colours, Flavours & Preservatives.
Bean & Boy Handmade Soap
From Southend, family run business making handmade soaps. Gift boxes, baby soaps and sensitive skin products available.
www.beanandboy.com
Ann Cushion's Honey
From Leigh-on-Sea, Ann's Honey lovely sells set and runny honey from her local hives.
Blaze & Co - *NEW FOR 2021*
Handmade pet bakery and boutique.
www.blazeandcotreats.com
Bradfields Farm Dairy
From Benfleet, a family run farm producing pasteurised milk, cream, cheeses (soft and hard) and yogurt using the milk from our own herd of Holstein Fresian cows.
www.bradfieldsfarm.co.uk
Flour and Spoon
A small artisan bakery based in Leigh-on-Sea providing hand mixed and hand shaped sour dough bread. Breads can be pre-ordered through their website.
www.flourandspoon.com
The Food Beaver
Unique spice blends and seasonings containing all natural ingredients, suitable for meals with meat, fish and vegetables.
www.thefoodbeaver.com
Gambardeli
Offers a range of vegan products including meat free steaks, sausages, burgers and deli items.
www.gambardeli.co.uk
Hoppily
Hoppily bring the finest craft beers from local, independent brewers to discerning beer-lovers
www.hoppily.co.uk
Lovely Bread & Stuff
A small allergy friendly baker based in Leigh, specialising in handmade gluten-free products & believe that good food should be available to everyone to enjoy.
My Choc O'Leight
An artisan company that offers the finest hand-tempered and masterfully sculpted silky smooth chocolates, using select ingredients supporting 'healthier choices'. They focus on design, purity, taste, texture, and variety for fair and affordable prices.
mychocoleight.co.uk
The Perfect Pudding Company
From Leigh-on-Sea, originally selling just Christmas puddings and cakes, but they have now expanded to make their own pickles and chutneys, sold throughout the year with an ever increasing catalogue of varieties available.
www.perfectpudsofleigh.com
Sarah Green's Organics
From Tillingham, offering a wide range of seasonal vegetables.
www.sarahgreensorganics.co.uk
Sharpening Solutions
Sharpening blades of all sorts including garden tools, knives and scissors (specialising in hairdressing scissors) for households and businesses.
www.sharpeningsolutions.co.uk
South East Essex Organic Gardeners
In-depth knowledge on organic gardening and plants for sale.
www.seeog.org.uk
David's Kitchen