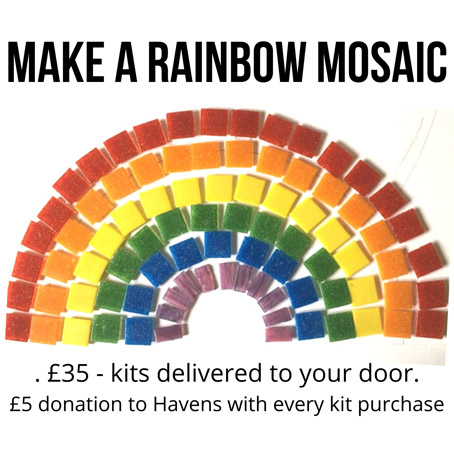 Online Mosaic Rainbow Class
Learn the art of mosaic making as you create a rainbow that you can display proudly in your home or outside! We will send you over a video tutorial as well as a mosaic kit with all needed materials and and info sheet! We can deliver to all local addresses within the Leigh-on-sea area.
This particular design does not require tile cutters as the tiles will arrive pre-cut making this a great activity for all abilities and perfect for a family activity!
Date:
May 30 2020 To May 30 2020
Time:
1:00PM To 3:00PM
Ticket Price:
£35
Contact Details:
Class held through Zoom
Phone:
01702 716 157
Website:
https://create98.co.uk/