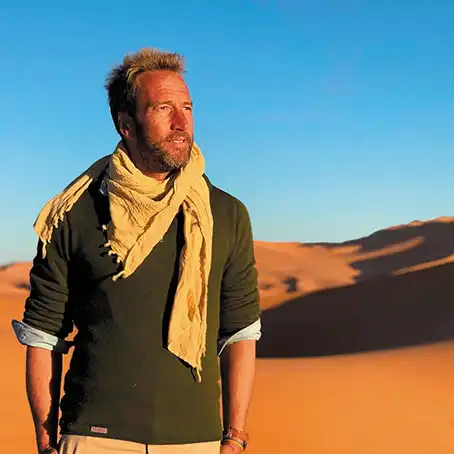 Ben Fogle: Tales from the Wilderness
Join Ben Fogle next month when he returns to the stage with his thrilling live theatre show 'Tales From The Wilderness'. From crossing Antarctica to conquering Everest, Ben will share inspiring tales of his adventures around the world.
Ben said "I am very excited to be returning to the stage with my tour 'Tales From The Wilderness'. Theatres and live stage shows are an essential part of Britain's rich cultural heritage, and I am very proud to be supporting theatres across the UK as we return to a form of normality."
Ben has climbed Everest, been swimming with crocodiles, saved elephants, dodged pirates, been marooned for a year on an uninhabited island, walked to the South Pole, Crossed the Empty Quarter with camels, rowed across the Atlantic Ocean, tracked the migration of the wildebeest, swum from Alcatraz, had a flesh-eating disease and messed around with ferrets!
The much-loved TV adventurer will recount, with warmth and honesty, his thrilling tales. If you like Ben's TV shows, then you'll love this personal and intimate evening of stories from around the world. The show will include multi-media.