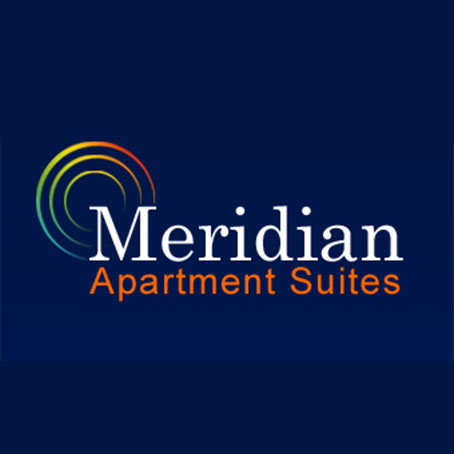 Meridian Apartment Suites
ADDRESS:
Meridian Court, Sutton Road,
Southend-on-Sea
SS2 5EY
OPENING HOURS:
Info not Provided
PARKING DETAIL:
Info not Provided
FACILITIES:
Info not Provided
About
When it comes to looking for an extended stay, impeccable services distinguish Meridian Hotel Apartments from an ordinary hotel break. Whether traveling for business or leisure, the service and comfort in a Meridian aparthotel remains unmatched. We pride ourselves in offering a personalised service to cater for your individual needs. For an unrivaled experience and the highest level of service, begin your journey by reserving a stay in a residence with Meridian Apartments.

Corporate housing from Meridian provides several benefits that a traditional or extended stay hotel cannot; A home-like environment to make for a less stressful stay, modern and spacious apartments, along with convenient locations, competitive prices and of course the assurance of knowing that all your group/family will live in a private and secure residence. And don't forget, you have the choice of preparing a home cooked meal and dining in, if you fancy it. Our traditional accommodations allow you to travel in spacious style.

Short Term apartment rentals from Meridian apartments offer attractive, comfortable accommodations located in convenient residential or urban settings, making it easier to enjoy an independent lifestyle.

Vouchers
This listing has no vouchers at present.
What's On
This listing has no future events at present.
See all