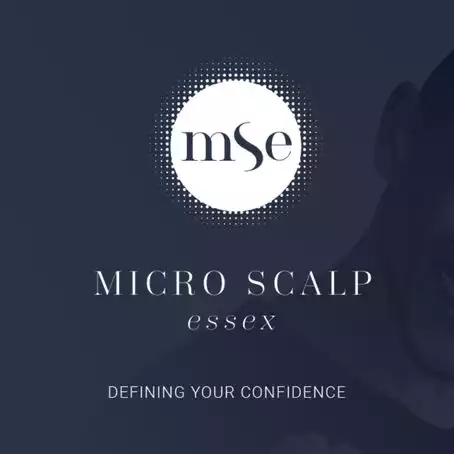 Micro Scalp Essex Hair and Aesthetics
ADDRESS:
109-111 Broadway West, Leigh on sea SS92BU

SS9 2BU
OPENING HOURS:
9-5 Mon to Thur - 9-8 Fri - 9-6 Sat
PHONE:
01702 864849 - 07484845982
PARKING DETAIL:
Info not Provided
FACILITIES:
Info not Provided
About
We are your local Hair Regeneration and Aesthetics Clinic.
We offer SMP Scalp Micropigmentation, PRP Platelette Rich Plasma Hair Regeneration and Skin Treatments including the famous Vampire Facial.
We are here to listen to your individual needs and to help restore not only your hair loss but also your confidence.
Because everyone's hair loss is individual, we are here to help with making the best decision for you. SMP Scalp Micropigmentation is the process of tattooing tiny dots onto the scalp to mimic hair follicles. This is a great treatment for men that have lost the majority of their hair or to create the appearance of more density underneath thinning hair.
PRP Platelet Rich Plasma uses the power of platelets which are taken from your individual blood which when injected into the scalp naturally reboots your own hair follicles back to life, this gives added volume and thickness.
Our Services include:-
SMP Scalp Micropigmentation
PRP Hair Regeneration
PRP Collagen Induction Therapy
Jet Plasma for Skin Tightening and lifting
Jet Plasma for Skin Brightening
Jet Plasma for Acne treatment
In addition to these wonderful treatments, we have the latest technology in Plasma skin tightening.
Unlike traditional Plasma Fibroblast our treatment causes no trauma to the skins surface therefore there is no numbing required, no pain and no downtime. This treatment can be done during your lunch break. This treatment delivers amazing skin tightening and lifting, excellent at brightening and toning as well as very effective in treating active acne.
Currently offering 3 sessions £750 normally £900 and Vampire facial £220 normally £300.
All treatments are exclusively at The Melrose Clinic 109-111 Broadway West, Leigh-On-Sea SS9 2BU
What's On
This listing has no future events at present.