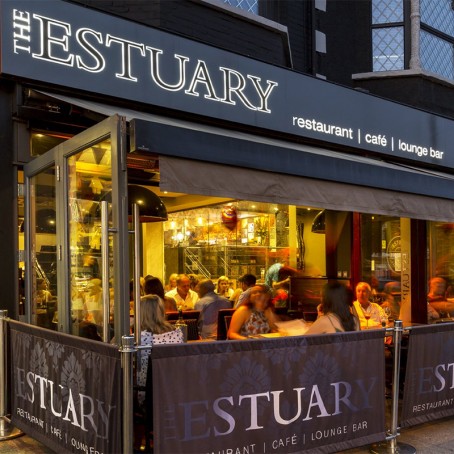 The Estuary
45 Broadway
Leigh-on-Sea
SS9 1PA
T: 01702 470 099
OPENING HOURS:
Sunday - Monday : 09:00 - 12:00
Fri - Sat: 09:00 - 01:00

PARKING DETAIL:
Info not Provided
The Estuary
The Estuary, independently owned, boasts 2 outstanding restaurants, one in the heart of bustling Leigh-on-Sea broadway and the other with views of the delightful Thames Estuary, both offering a relaxed and informal atmosphere that will suit you and your children alike.
Our fully licensed restaurants provides a range of delicious food with generous portions to satisfy any appetite including locally sourced seafood. Click on our restaurant section to learn more as well as view our extensive menus.
At the Estuary, everything we do is about our passion and love for good food.