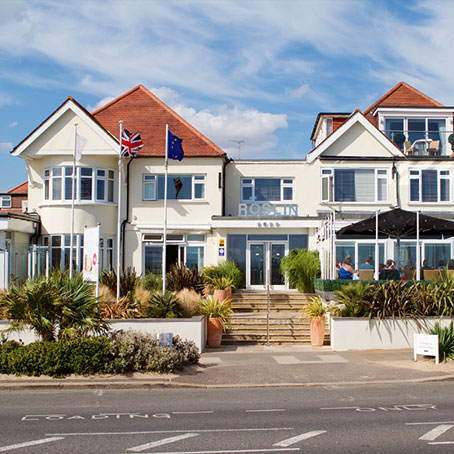 ADDRESS:
10- 16 Thorpe Esplanade
Southend-on-Sea
SS1 3BG
PARKING DETAIL:
Yes - free
About
A beautiful beach side hotel with stunning estuary views and rooms, a spa and a restaurant to match!

Vouchers
This listing has no vouchers at present.
What's On
This listing has no future events at present.
See all