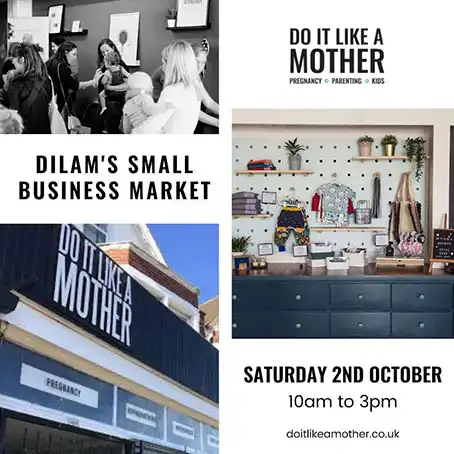 DILAM's Small Business Market
Come over to DILAM HQ between 10am and 3pm and browse our small business market.
With a range of stalls from local businesses…
Erene from Erene Dellaporta Art with a fab range of email form art.
Chloe from Daisy First Aid for all your first aid needs and info for keeping your little ones safe.
Nadine from Hip Hope – toys and books for cool, quirky and curious children.
Sam from Eco Essex – anything you want to know about sustainability for your life or business, Sam is your go-to.
Kelly from Wild and Free Children's clothing for clothing as unique as your little one.
AND the pop-up coffee shop will be there too so you can grab a drink as you browse ☕️ 💥
Keep a lookout for more info as we confirm who else will be there!