Coronavirus update: the local changes to be aware of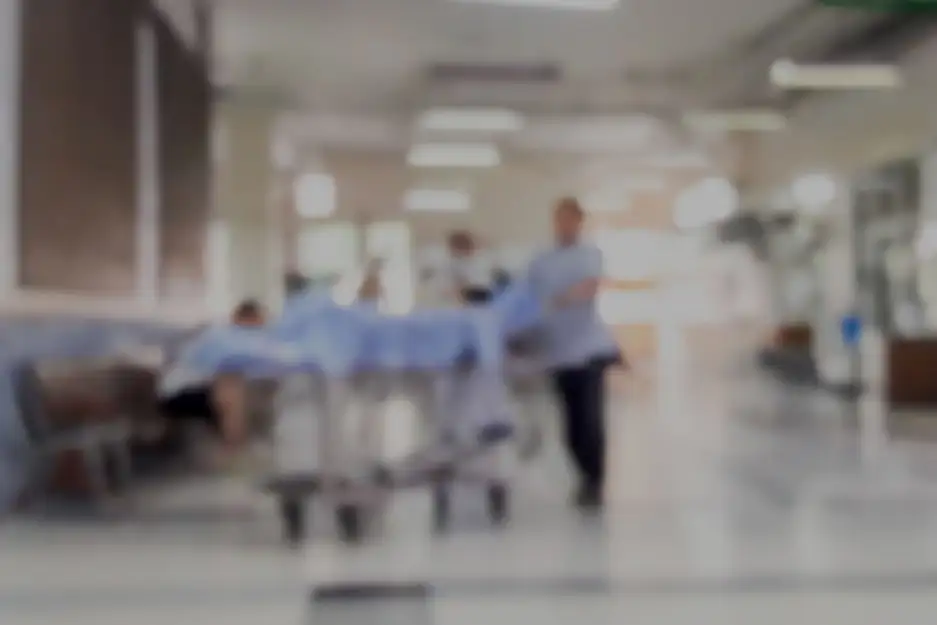 This page was last updated on 25/03/2020 at 09:25. You can see all our corona virus updates
here
Coronavirus has already had a huge impact on our day-to-day life in Britain, with the peak of the virus not expected for another few weeks.

In Boris Johnson's latest statement, the government has urged people to work from home where possible, avoid mass gatherings, pubs, restaurants and non-essential travel. Mr Johnson also suggested that people with serious health conditions should avoid social contact for up to 12 weeks.

Advice and updates are expected to change every few days, with all members of the public urged to follow the government's advice to help prevent the spread of the virus.

We have taken a look at the most important changes taking place in our local area to help answer some of your questions. From elderly-only shopping times to text-service deliveries, here's what you need to know...
Schools
All schools will now close in the UK until further notice, except for children of key workers. Exams will also not take place in May and June, Boris Johnson has stated.
Leigh Community Centre has now closed due to coronavirus. All events and classes have been cancelled including the Council run Thursday night Youth Club, the monthly Youth Forum, monthly Farmers' Markets and the bi-monthly Over 60's Social Club. The following events will also be postponed: Annual Community Meeting – due to take place on 24th April, VE Day Afternoon Tea – due to take place on 10th May and Community Day – due to take place on 7th June. These will be rescheduled when it is safe to do so.

Cultural and leisure venues
Southend council has announced the closure of the following leisure venues:
Southend Pier and Visitor Information Centre
Prittlewell Priory and Visitor Centre
Central Museum
Focal Point Gallery
Beecroft Gallery
Southchurch Hall
Library services at the Forum and all branches, the Home Library Service, library delivery service (to care homes).

Library books can be renewed online, but any library fines incurred as a result of these closures will be waived.

For students of the University of Essex and South Essex College, they have their own access to the library facilities at the Forum and this will remain available to support their study at the current time.



Southend Hospital
There is a restricted number of visitors:
- Each patient will be able to be visited by two designated people only
- This means that the patient and their family will agree the names of the two people who will be visiting them whilst in hospital for their entire admission period
- Patients attending for out-patient and day case treatment will be permitted a maximum of two people to accompany them
- Staff will ask other visitors who may attend to leave the ward or clinic

Shorter visiting times:
- Visiting will only be permitted between 2pm and 4pm, and between 6pm and 8pm with the exception of the Children's wards

Restricted visiting:
Some areas will be unable to receive visitors in order to protect patients who are at particular risk of contracting infection, such as those with reduced immunity. These areas include but not restricted to:
- Renal unit
- Infusion unit
- Areas where patients receive Chemotherapy
- Children's units will allow one parent or legal guardian to visit only. Brothers and sisters and grandparents and other family members should not visit
- The maternity unit will allow the birthing partner to be present plus one other. Other visitors are asked not to attend the hospital
- Consideration will be given on an individual basis to allow visiting for particular patients in special cases by the nurse in charge of the ward. Discussion with our infection prevention and control team or other clinical staff may be needed before visiting can be agreed



Supermarkets
Iceland in Leigh along London Road has introduced special shopping hours to allow the most vulnerable and the elderly to shop without risking their health. Wednesdays from 10am to midday will be open for the elderly and most vulnerable only. The usual opening hours have changed to 10am to 6pm Monday - Satruday and 10am to 4pm on Sunday.

Supermarkets have also started limiting purchases to avoid stockpiling, Sainsburys has now limited 3 of the same item per person to avoid stockpiling and panic buying as shelves continue to become increasingly empty. It has also limited its most popular products to 2 per customer, including toilet roll, soap and UHT milk. Sainsburys has also released a statement explaining that every store will set aside the first hour this Thursday 19th March, for elderly and vulnerable customers. Also, from Monday 23rd March, Sainsburys' online customers who are over 70 years of age or have a disability will have priority access to online delivery slots.

The big Tesco along Prince Avenue will be shutting from 10pm - 5am in order to restock and are limiting items of 2 of the same product per person.

For the most up to date news on supermarket opening times and restrictions, read our blog here. Cliffs Pavilion and Palace Theatre
Southend Theatres has shut both Cliffs Pavilion and Palace Theatre and has released a statement, suspending all productions until further notice. The announcement said: "In response to the Prime Minister's statement advising that people should avoid non-essential contact with others; all events and shows from Tuesday 17 March 2020 in our venue are suspended. We appreciate this will be disappointing news, but hope customers will understand the unprecedented nature of the current circumstances. Ultimately the health and wellbeing of all is the most important consideration at this time. 

"We will be posting further statements over the coming days about the status of forthcoming shows. Where performances do not proceed we will make contact with customers at the appropriate time to advise on the next steps. We would ask all customers to refrain from contacting the Box Office unless absolutely necessary to do so. Please be assured that we are working as quickly as possible to understand the implications and to put appropriate steps in place. Thank you for your patience and understanding during this difficult time."


Odeon cinemas
Odeon cinemas has released a statement revealing that they will be closed until further notice. For those with pre-booked tickets, refunds will be issued.


C2C
C2C has stated that there are currently no changes to their services, but they have made some changes to their refund policy: "If you have a refundable day ticket and you no longer need to use it, you will no longer need to pay an administration fee. If you are a season ticket holder you have the right to return your season ticket if you no longer wish to use it."




How are local businesses reacting to the outbreak?
A range of local businesses are either closing completely or putting in measures to stay in business.

For a full list of local businesses doing deliveries - check our blog here!



The Roslin Beach Hotel is the latest local business to shut until further notice, commencing Saturday 21st March following a statement. For those with bookings, you will be able to get in contact with the team and be issued a refund or hold it for the future.





The Oaktree has shut shop until further notice and will no longer be available for delivery.

Henry Burgers has closed until further notice to avoid the spread of the virus.





Food by John Lawson will start offering a 'pick up' menu from today (Thursday 19th March), and has now released the new menu offering starters, mains and desserts. Available for pick up only, orders must be made by calling 01702 840904. For prices, check out the Facebook post below.

The Peterboat has cancelled its Old Leigh Wine & Real Ale Festival event and will postpone it until further notice.
Unfortunately due to uncertainty in the coming weeks, as the number of cases of COVID-19 continue to rise, we have made the decision to postpone our upcoming 'Old Leigh Wine & Real Ale Festival – (26/03 – 30/03). #AleFestival

— The Peterboat (@ThePeterboat) March 18, 2020



Mad Dogs and Englishmen has shut for four weeks, they revealed on Instagram. Bookings can be rescheduled.



Leigh-on-Sea Garden Care are offering help to the elderly or those who need it, such as delivering groceries.




Gourmet Deli are now offering a new 'Virtual Deli' where customers can still get their delicious deli fix, including a click and collect service as well as home delivery. 




Cook are doing home deliveries free for orders over £85 or free click and collect! 




Leigh Road Baptist Church has released a statement: "We have decided that all church based and other groups that use LRBC premises should cease for the foreseeable future." This means that all meetings, Sunday services and any other events have been cancelled until further notice. However, that doesn't mean you have to miss out! You can listen to the Sunday morning talks on the Leigh Road Baptist Church website or by searching for them on Spotify. For full details please click here.





Create98 has shut until 14th April and will be offering refunds for those who have booked any classes, or the chance to re-book.

Leigh Sanctuary are delivering products and gift vouchers to local areas and any gift voucher expiry dates will be extended.


Manoly's are offering takeaways and deliveries. Payments can now be taken over the phone and deliveries will be placed on customers' doorsteps before knocking.


A self-isolation support group has been set up on Facebook for those around Southend needing help during this time.

If you have any further updates please feel free to let us know in the comments!
---
ADD A COMMENT
Note: If comment section is not showing please log in to Facebook in another browser tab and refresh.
Related Items