Iconic City Jam street art festival set to return this September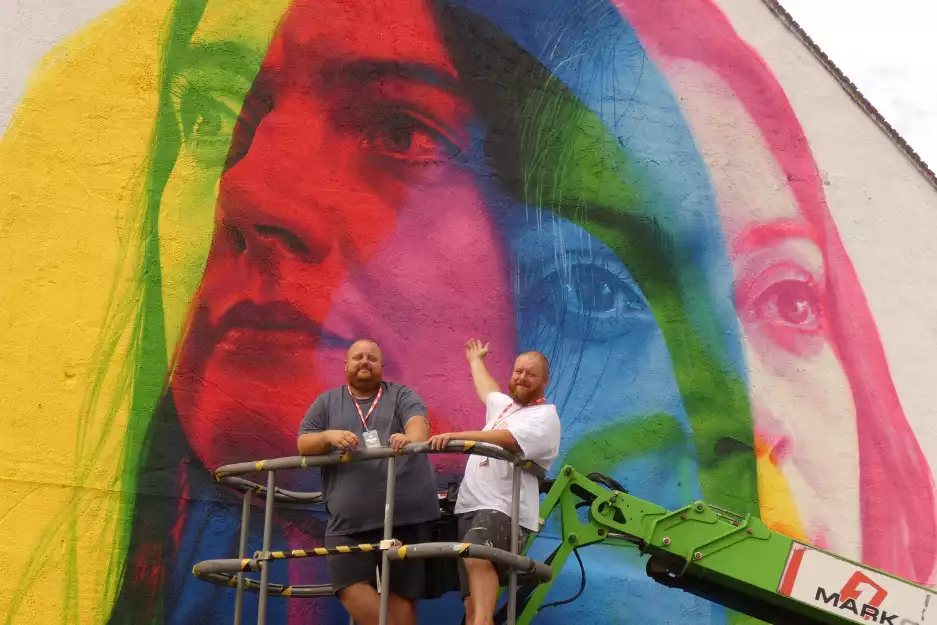 Southend City Jam is set to return between 1 and 3 September due to the overwhelming success of last year's debut festival, which saw over a hundred local, national, and international artists take part.
The free celebration of street art is being organised by Southend-on-Sea City Council and Southend Tourism Partnership, alongside local artists Karl Sims and Steve Hart, who have championed street art in Southend for decades.
With applications now open, artists from across the world are already queuing up to be involved and many of last year's artists are eager to return, proving the festival was as popular with the artists as it was with the public.
This year, the City Jam team are looking to encourage more businesses to get involved, and there are lots of ways to do that. With numerous sponsorship packages that can be tailored to suit budgets or needs, it's a great opportunity to align with a high-profile festival and get your business out there.
The City Jam team is also on the lookout for publicly accessible walls in and around the City Centre and seafront that can be transformed at this year's festival. So, if you have one that you think is feasible get in touch with the team via the City Jam website.
Cllr Carole Mulroney, cabinet member for environment, culture and tourism, said: "I am thrilled that Southend City Jam is returning this year. Wonderful artwork was produced last year and can still be viewed today. The painted walls add such a different dynamic and helps change the perception of our city – yes, we are cool! I can't wait to see what the artists will create this year."
Jacqui Dallimore, chair of the Southend Tourism Partnership, added: "I'm excited to see such an amazing event return to our city. Street art is an artform that absolutely everyone can enjoy. We're confident City Jam will boost the economy as well as create a vibrant and buzzing atmosphere, leaving behind a lasting legacy of artwork that improves the street scene for all residents and visitors. Sponsorship is a brilliant way for businesses to get involved and promote their brand to a new audience."
---
ADD A COMMENT
Note: If comment section is not showing please log in to Facebook in another browser tab and refresh.
Related Items