Southend City Jam 2023 a huge success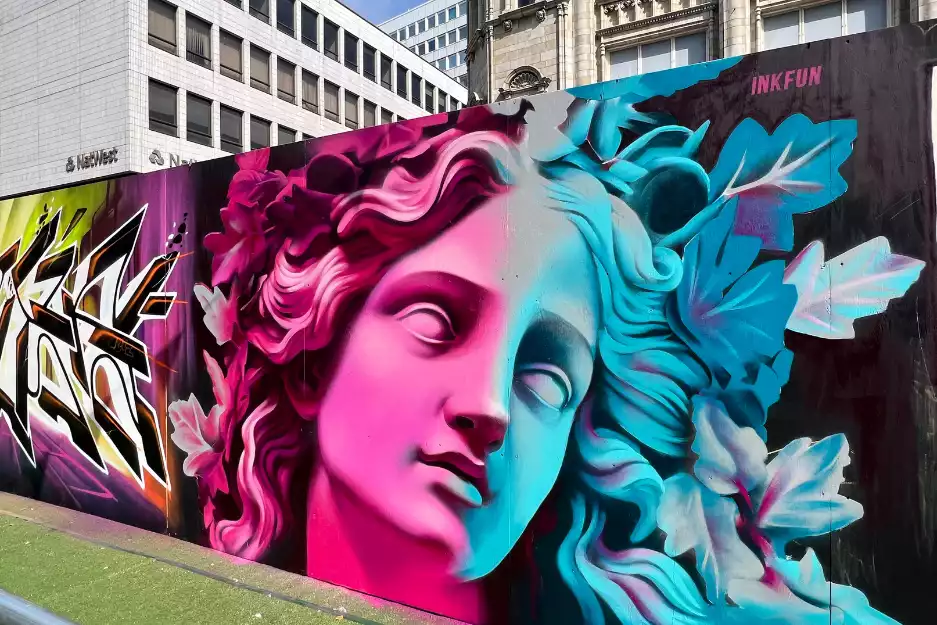 The highly anticipated Southend City Jam has once again concluded a remarkable showcase of urban artistry, leaving thousands of attendees in awe of the stunning street art creations that have transformed the city's landscape.
The festival saw the city centre and seafront come alive with vibrant colours and intricate designs, as talented artists from across the globe displayed their skills on permanent and temporary walls throughout Southend-on-Sea.
The temporary walls and cubes that served as canvases for some of these artworks will continue to be on display until Monday 11 September 2023, which provides an extra days for art enthusiasts, both local and from afar, to see all the amazing artwork together.
Cllr Derek Jarvis, cabinet member for art, culture, heritage and leisure, said: "It was so great to see the overwhelming attendance at this year's City Jam, with thousands of people gathering to experience the urban art extravaganza. Visitors were treated to a visual feast of creativity, as they explored the various artworks scattered throughout the city and seafront.
"Don't miss this unique opportunity to explore the incredible street art that has transformed Southend into a vibrant canvas of creativity. Whether you attended Southend City Jam or simply admire the world of urban art, be sure to visit the temporary walls before they're gone."
Jacqui Dallimore, chair of the Southend Tourism Partnership said: "Southend City Jam is a resounding success, as it not only energized local businesses and attracted thousands of people to Southend, but also showcased an incredible display of artwork. Let's harness this momentum to make next year's event even more remarkable!"
The organisers of Southend City Jam are also keen to hear the thoughts and feedback from attendees and art enthusiasts alike. To share your views and impressions of the event, please visit the website and fill out the feedback form.
Further information regarding the event, including details of all the artists involved, artwork locations and feedback form can be found on the website, www.southendcityjam.co.uk
---
ADD A COMMENT
Note: If comment section is not showing please log in to Facebook in another browser tab and refresh.
Related Items