£1m investment to improve cycling routes across the City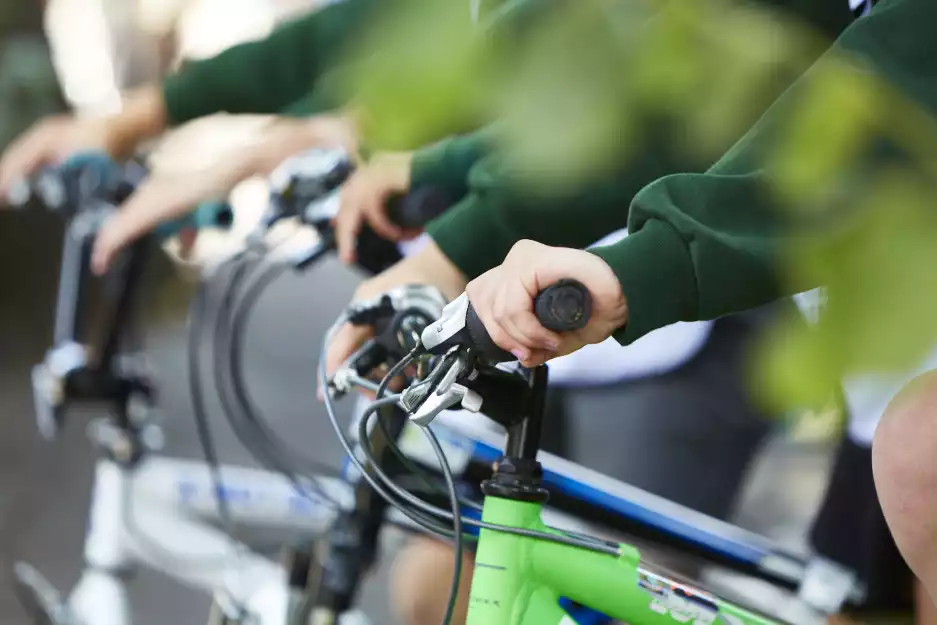 Southend-on-Sea City Council's Cabinet is expected to agree a £1m investment from the Community infrastructure Levy to improve cycle routes across the City (Item 13, 21 February 2023).
A cycling delivery strategy has been produced from the results of an in-depth cycle audit, public consultation and engagement with the cycling community, and the investment would go towards the short, medium, and long-term cycling measures outlined in the strategy.
Short term actions would see improvements to existing cycle facilities where road markings have deteriorated. This can cause uncertainty for all road users and discourage existing or would be cyclists from using the routes.
Missing signs and bollards and cycle track markings would be replaced along the entire seafront cycle track from Chalkwell Avenue to Shoebury Common Road. The existing green high friction surface has worn over time and is almost gone between Chalkwell Avenue to Western Esplanade and would also be redone as part of the works.
Medium-term work would focus on quieter roads and creating cycling routes that do not attract significant levels of traffic. These 'quieter routes' would be aimed at less confident cyclists to either link between existing off-road cycle facilities or provide quieter routes to city destinations. These quieter routes would be sign posted and minimally lined where required.
The first of these routes would be Leigh to Central Southend Quietway (north and south routes) and Shoeburyness to Southend Victoria Quietway. The Local Cycling and Walking Plan that is currently being produced will build on these routes as well as introduce others.
Longer-term plans could see a distinct route created from Blenheim Chase to Prittlewell Chase via Kenilworth Gardens. Plans for this route would be designed whilst the short- and medium-term plans are being introduced and monitored. This work would be subject to a further report to Cabinet once ideas have been developed further.
Cllr Carole Mulroney, cabinet member for environment, culture and tourism, said: "I want Southend to be a City with a good quality of life and cycling plays a huge part as it helps tackle some of the most challenging issues we face such as improving air quality, combatting climate change, improving health and wellbeing and tackling congestion on our roads.
"This investment is needed to support the development of the area to provide more people with the opportunity to live an active lifestyle and support the Council's aspirations to achieve net-zero emissions by 2030.
"The CIL funding would speed up the delivery of the cycling measures and address a number of short-term issues and gaps in our cycling network as well as improvement requests from the cycling community. We have listened and we will act."
---
ADD A COMMENT
Note: If comment section is not showing please log in to Facebook in another browser tab and refresh.
Related Items