Annie - Our Review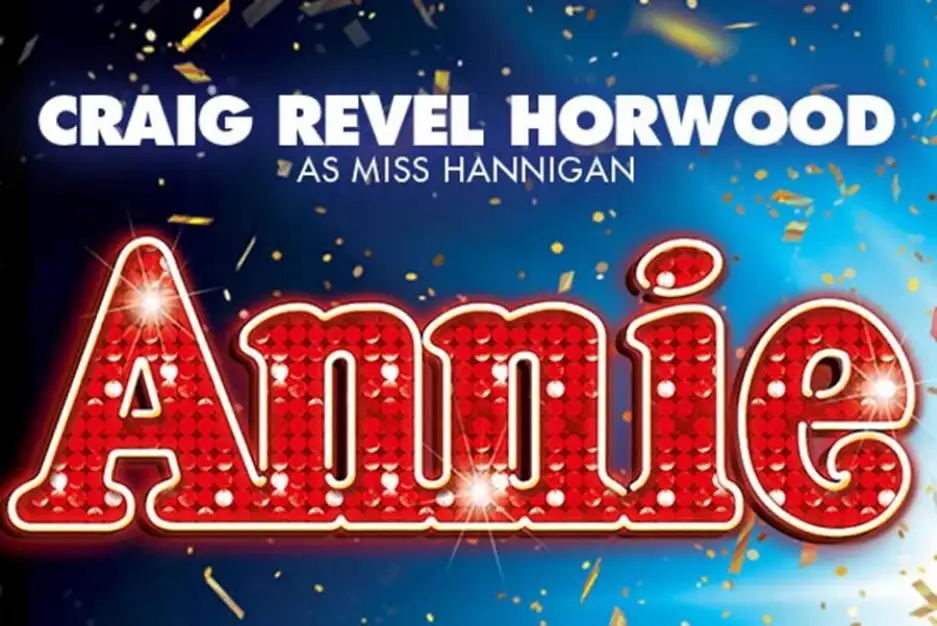 Currently on UK Tour, how lucky are Southend that this popular classic, 'Annie', has come to The Cliff's over the half term holidays? The timing could not be better and with matinees on Wednesday and Saturday, even the youngest can go along and enjoy the show, without falling asleep!
It was a real treat to take my two young boys to see Annie last night and it seemed only fitting that I let my 10 year-old say a few words about the show…
I watched Annie last night at the Cliffs Pavillion in Southend-on-sea. It was an amazing show and I would recommend it to anyone that loves classics. One of the best parts of the show was when the orphans sang my favourite song, "It's a hard knock life". It was outstanding.
Craig Revel Horwood played Mrs Hannigan. He was a one of those characters that you like but is meant to be a baddie. He was very funny and could really sing and dance!
The show is about a girl called Annie whose family left her in a revolting orphanage, where she grows up for 11 years. As the story goes on, a lady drops by and explains that she has been asked to offer an orphan an opportunity to stay with her rich boss, Mr Warbucks, in his lovely house for 2 weeks during the Christmas holidays. Annie gets picked.
Annie and Mr Warbucks, really like one another. They have a really good time when they go to the movies. It was a very clever scene. The first half of the musical was exceptional.
In Act 2, Annie is trying to find her parents and still hopes that they will come back for her. So, Mr Warbucks says to the public that "if you are Annie's parents you will have to prove to us that it is true. Also if you are Annie parents you will win a 50,000 dollar cheque for you to keep!".
Some not very nice people set out to get the money. Mrs Hannigan's brother and girlfriend pretend to be her parents and try and trick them into getting the reward… Will they succeed? I guess I would spoil it if I tell you what happens in the end. You'll just have to go and see it.
I really loved the show. The dances where spot on and the show was amazing! I had a really good time. I would definitely recommend it. My little brother liked it, and he is only 8 years old. He did say he could only give it 5 out of 10 as he fell asleep after the interval and missed the second act. Haha!
Congratulations to everyone in it.
I think that covers it! A big thumb's up from the kids, and from the grown up's too. A great treat for the half term holiday.

Showing at The Cliffs Pavilion until this Saturday 1st June, book your tickets here
---
ADD A COMMENT
Note: If comment section is not showing please log in to Facebook in another browser tab and refresh.
Related Items