Arts Award at Estuary 2021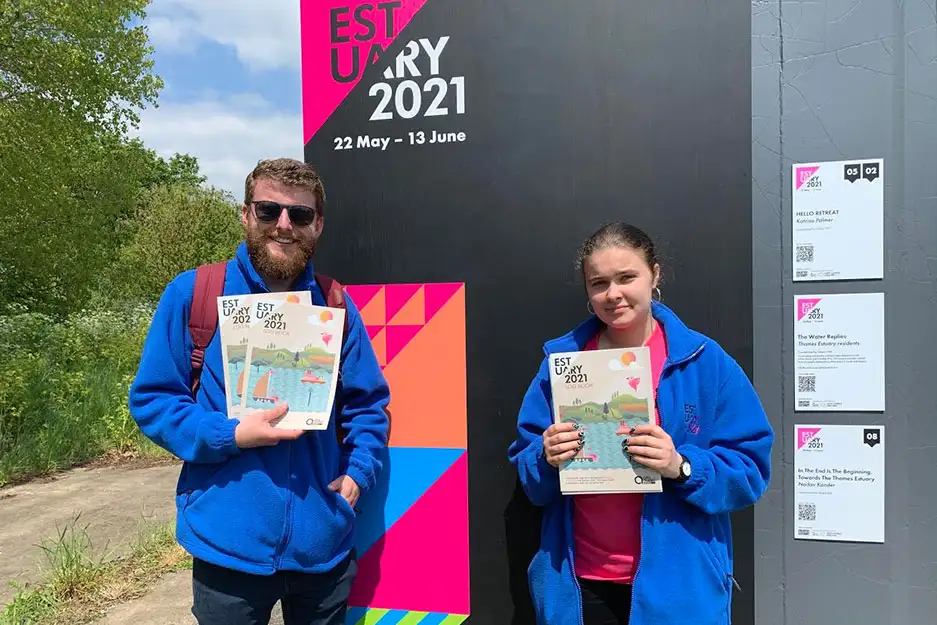 Over half term, young visitors to Estuary 2021 can achieve their Discover Arts Award whilst enjoying all the festival has to offer. Free logbooks are available from all the festival hubs and the festival invigilators are on hand to help complete it.
The logbook will guide young art lovers to explore their thoughts and feelings about the artworks they experience and get creative with friends or family, sharing their own art work inspired by the Estuary.
Completed logbooks can be handed to a member of the festival team (look for the blue fleeces) and a certificate will be sent in the post, along with the returned logbook to keep.
Estuary 2021 would love to see the artwork inspired by the festival. It can be shared online @EstuaryFestival. There are lots of family activities to get involved in at Estuary 2021. Please go to Family activities and tours (estuaryfestival.com)
Schools and community groups are invited to take part too. For more information, get in touch with paige@metalculture.com
Estuary 2021 runs until 13 June. All events are free. Please go to http://www.eastuaryfestival.com to find out more.
---
ADD A COMMENT
Related Items