Nina Jervis Reviews Cinderella at the Cliffs Pavilion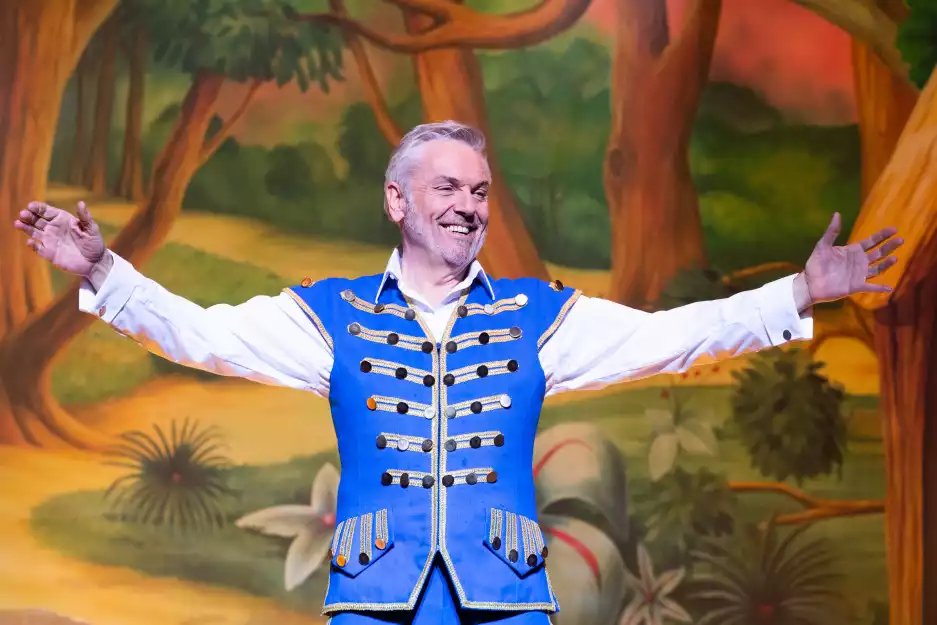 Thanks to Nina Jervis from www.ninathewriter.com for this review.


Images courtesy of - Craig Sugden of Craig Sugden Photography - Twitter @craigsugden - FB Craig Sugden photography -Insta craig.sugden.photography


Panto Review: Cinderella at the Cliffs Pavilion

"You never forget your first pantomime experience", said Brian Conley at the end of Cinderella, before telling the audience that his own had featured Arthur Askey (cue quizzical looks from everybody but the grandparents).

Brian is right, though. I still remember my Nan bundling me out of Mother Goose at the Palace Theatre sometime back in the Eighties, moments after the show started. "It's too LOUD!" I'd screamed, covering my little ears with my hands.

(What can I say? I was a sensitive kid).

Happily, my eight-year-old niece Ruby is made of sterner stuff, whispering "I'm looking forward to this!" as we took our seats in the shimmering theatre.

'The Land of Southend' had certainly never looked better, with a vibrant fairytale set superbly designed by Ian Westbrook. And of course, there were (literally) bucket loads of glitz and glitter.

Right from the start, local references were sprinkled into the songs and dialogue to make the audience feel at home (including the Ugly Sisters – named Tess and Claudia – staggering on stage with Primark carrier bags, fresh from the Victoria Shopping Centre).

There were more than a few topical moments too, such as a reference to the popular TV show The Masked Singer, now given a Covid-style makeover, and Strictly Come Dancing, in which Brian Conley once featured as a contestant (he's got his money on Rose to win this year).

Playing cheeky-chappy Buttons, Brian is obviously the star of the show, drawing a huge cheer as he began his opening number, 'I Gotta Feeling'. He's a seasoned and hard-working performer, who's clearly out to give the audience our money's worth.

The funnies come thick and fast throughout, with something for everyone – fart jokes for the (big) kids and risqué references for the grown-ups – plus a fun smattering of audience participation, and a dollop of nostalgia for Brian's much-loved 90's stint on TV ("It's a puppet!" was shouted more than once).

"He's funny," Ruby declared, before telling me she'd quite like Brian to be her "second Dad". Praise indeed.

The rest of the talented cast were consummate professionals, including Leigh-born Jenny Gayner as the bright, bubbly Fairy Godmother, and gorgeously gaudy turns from Ben Stock and Neal Wright as the aforementioned Tess and Claudia.

As Cinderella and Prince Charming, Lauren Hall and Matthew Goodgame were both in fine voice, giving warm-hearted performances that kept the audience rooting for them.

What about the story? Well, I don't want to give too many spoilers away, but Cinderella ends up marrying her prince, after a stunning transformation that involves dancing pumpkins, and a carriage drawn by pure-white Shetland ponies.

However, in these enlightened times there's much more emphasis on Cinderella's platonic friendship with Buttons, with a rousing rendition of 'That's What Friends Are For' to finish the show.

"I'd mark that ten out of ten", Ruby said excitedly as we left. I think she might remember her first pantomime experience, too.
---
ADD A COMMENT
Note: If comment section is not showing please log in to Facebook in another browser tab and refresh.
Related Items