Competition: Win a Hoppily Craft Beer Box!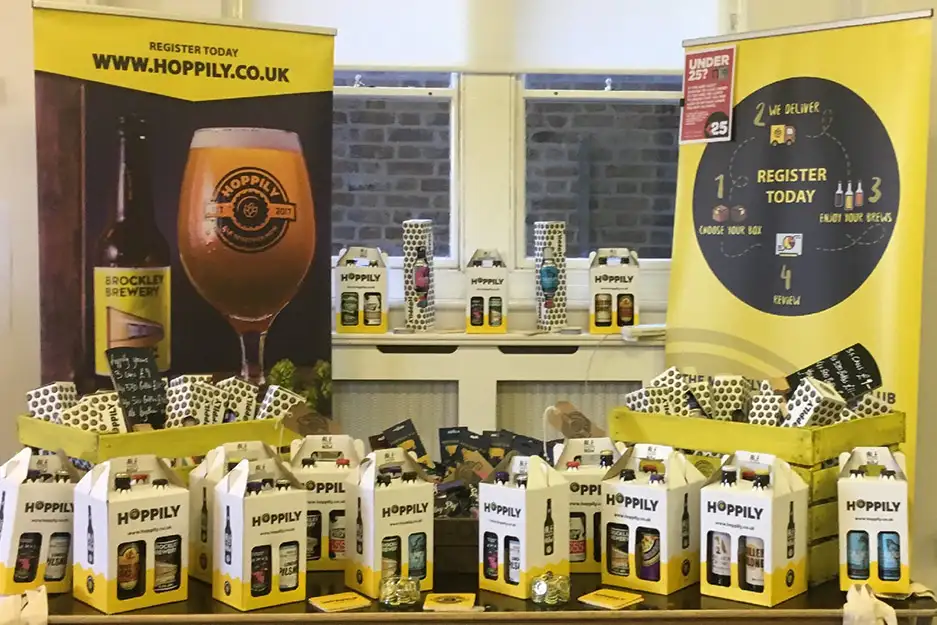 Feeling thirsty?
Leigh-on-Sea.com are giving you the chance to win a box of 8 delicious local craft beers from Hoppily.
Hoppily are a beer subscription company with a difference. They are driven by the desire to see local beer in the hands (and mouths) of local beer lovers. By collaborating with a plethora of independent craft breweries from Essex and London, Hoppily offer a proper taste of the world of craft beer from the comfort of your own sofa.
Their craft beer subscriptions are completely flexible (at no more than £25 per month for 8 delicious craft beers), with free delivery and the option to cancel at any time. Through their unique review process, your favourite beers are then recorded and put into a super scientific sounding algorithm to determine what you'd like in the next box, all while promising that you'll never get the same beer twice, unless you want to, that is.
To enter, all you have to do is click this link to enter the Hoppily newsletter, then comment below "HoppilyEverAfter".
Best of luck!
---
ADD A COMMENT
Related Items