Foodie Rich - Fellini's Dolce Vita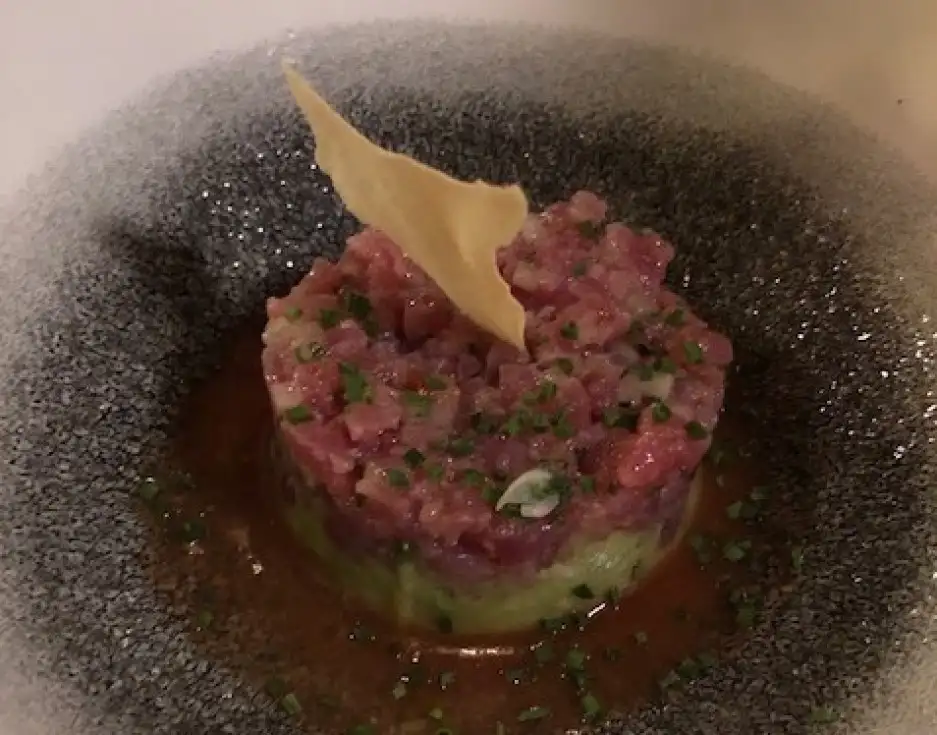 In our little corner of Essex, we are not short of Italian eateries. We've got everything from up market restaurants such as Cucina, a great little place for a special occasion all the way to Pasta Pia where simple Italian street food is the order of the day. The more I sit here and think about it, we've got a rich concentration of Italian restaurants all within a small radius battling for the top spot. Just look at Westcliff, above the Arches on the seafront, there's three Italian's slap bang next to each other! It's obvious we all love a plate of pasta and a pizza! It's fair to say, most of the best Italian restaurants I've eaten in are pretty well established. They seem to have nailed simple food and great service; the recipe to any successful restaurant in my view. So, when some friends of ours suggested we try out one of the new 'Italian' kids on the block, I was both eager but apprehensive. What if it falls short of the mark? What of the pasta is over cooked? What if their pizza's bear no resemblance to those I fondly enjoyed in Naples last year? What if they put pineapple on their pizza's? Oh god forbid can you imagine if they were stupid enough to commit such a gastronomic crime. I'm a bit of a boring foodie to be honest. If I find a good restaurant serving up excellent Italian, Indian, Chinese or any other cuisine I go back time and time again. I always end up asking myself, why risk anywhere else? I know the food is good, so why take a gamble and spend my well earnt money elsewhere. So yeah, in that respect I'm a bit boring I suppose. But hey, our good friends have invited us out on a Saturday night for a bit of grub and a good old chin wag. So come on Richard, let's just throw caution to the wind and give this new Italian restaurant a go. So off to Fellini's we trotted.


Fellini's is on Elm Road, almost directly opposite Irma's. Now, Irma's do a pretty good pizza, so a risky strategy I thought. Irma's is one of Leighs most established restaurants. And anyone like me, who sticks to what they know, may bypass Fellini's and head across the road for pizza. But, there's a massive difference here. Fellini's come from the same stable as Baboush, Mojo and the Dining Room, all of which are pretty 'swanky' joints. And Fellini's is no different. The fit out has been done to a very high standard and has a stylish feel about the place. I'm not saying you wouldn't come here for a quick bite to eat, I mean they do takeaway pizza's, but this is more of a restaurant for that special occasion. I hate the term, but I'll say it; perfect for that 'Date Night'


The six of us sat down at our table, and the drinks order taken. So far so good. I always judge a restaurant on this. Surely, I'm not alone? I can't stand it when you sit down, menus are handed out and the waiter or waitress just wanders off. JEEZ, offer me a drink! I like to sip on a cold beverage whilst perusing the menu! No such worry here; that good old Italian lager 'Peroni' arrived at the table quick sharp! Sadly though, the excellent service declined somewhat after. The restaurant was busy. Running a packed Saturday night dinner service is no mean feat. We were all starving, and there was no sign of anyone ready to take our order. So, after we made various hand gestures and efforts to get the waiting staff's attention, we finally managed to order. I'm not one for giving criticism for the sake of criticism, I'm not what you'd call a restaurant critic. I just like to share my good experiences with anyone who wants to take the time to read my foodie adventures. so, let's just draw a line under that one and move on, the restaurant was bloody busy after all, and that's a good sign, right?


To start I played it pretty safe with Calamari Fritti. Safe and simple yes, but damn tasty. I was presented with a plate piled high with calamari in a light batter with a rather nice mayo dip on the side. This wasn't disappointing rubbery rings of supposed calamari deep fried in weeks old cooking oil. We had tentacles, thick pieces and thin pieces all coated in a crispy batter, and not greasy at all. Lou was a little more adventurous with the Tartar di Tonno. Translated, this was Tuna tartar, served with avocado and tomato gazpacho. A gloriously fresh way to start the meal.


Any good Italian restaurant will have a liver dish on the menu. To me, it's as Italian as Pizza or Risotto. And sure enough under 'Secondi Di Carne' it was there, Fegato Alla Veneziana. Calves liver with onions, polenta and wine jus; SOLD, I had to give this a go. This dish was as good as I'd anticipated. Yes, I loved the liver, cooked pink it was soft and almost creamy. The polenta was great, the Italians serve this in a similar fashion as we serve mashed potato. But the onions, oh boy those onions. Carefully cooked down, until soft and sweet, amazeballs! The whole dish ate so well, bloody rich, but bloody good. Maybe liver isn't to everybody's taste. Maybe memories of that awful over cooked liver at school has put you off for life. And I don't blame you, but this couldn't be farther from that. Calves liver cooked well is a treat and a real delicacy.


I could see Lou eying up the amazing pizza oven. From the dining room, you can peer into the kitchen and sitting pride of place is a beautiful pizza oven; just as ornate as those I fondly remember in Naples; the pizza motherland! In a restaurant with this pedigree you won't find any pineapple on these pizza's, just good old Neapolitan classics. It just had to be pizza for Lou. At Fellini's they make their own pizza dough daily and make a very good job of it too. The Parigina – Monica Bellucci pizza arrived at the table, fresh from that rather good-looking oven! Topped with creamy ricotta, Parma ham, olive oil and Parmesan, this rivalled those we had in Naples last year. Now if that isn't a reason to go to Fellini's I don't know what is.


As always, I was too stuffed for pudding. I had eaten two very rich courses and managed to snaffle away half of Lou's pizza. It was late too so we passed on a third course, but I gotta say, the puds I saw coming out of the kitchen looked pretty good.

I had a little pop earlier about the service slacking a little at the beginning of the meal, and I am willing to forgive that, as the food was excellent. However, I think I know why service to our table declined for a while, and that was the fault of a certain dish. At Fellini's they serve a whole, salt crust baked, sea bass. I nearly ordered this myself, as its pure theatre when this arrives at the table. The whole fish is proudly paraded into the dining room, where two or three staff proceed to break the salt crust away revealing a perfectly cooked seabass. What a wonderful dish this looked. One table nearby ordered three of these, which required some work by the busy waiting staff, hence our extended wait. Clearly just an unfortunate sequence of events which resulted in Foodie Rich becoming hangry…..and you won't like me when I'm hangry!

Yes, I was apprehensive about visiting Fellini's, I mean yet another Italian restaurant in what appears to be a saturated market. Was I going to enjoy this newish eatery? Would it be as good as some of my old favourites? Well, it was. Yeah, we had a hiccup with service, but that's excusable, as the food was excellent. That liver was probably some of the best I've eaten, the pizza as good as that in Naples. So, all in, a top-drawer effort by the good people at Fellini's. I will definitely return, and who knows this could be mine and Lou's next 'Date Night' venue; gosh I hate that term!

Fellini's is located at 34-36 Elm Road.
They are open Monday to Friday 12.30 to 1500, then 1800 to 22.30. Saturday 12.30 to 22.30
You can also enjoy Fellini's at home with a takeaway pizza!
---
ADD A COMMENT
Note: If comment section is not showing please log in to Facebook in another browser tab and refresh.
Related Items