Join Team Havens in Brentwood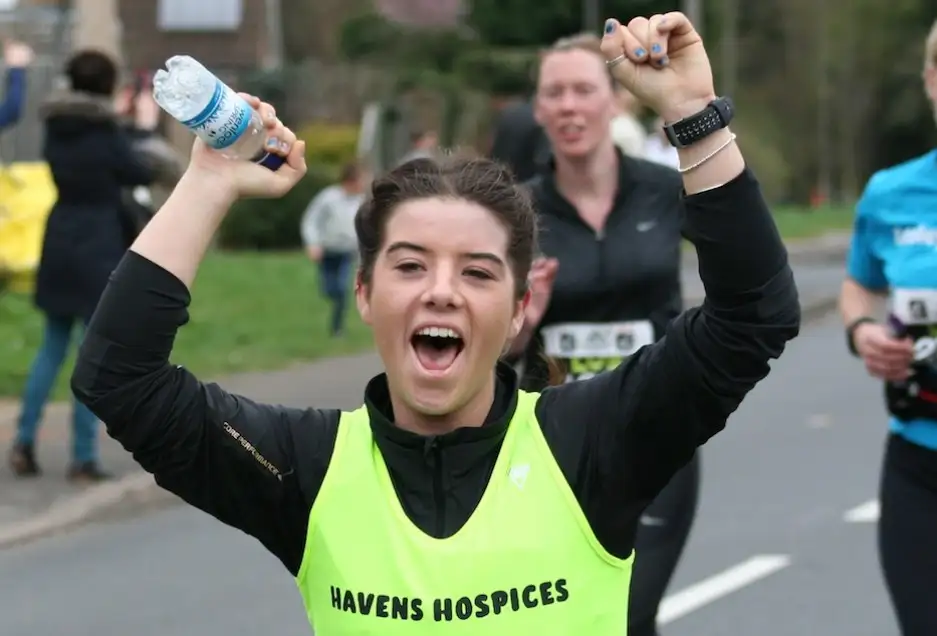 Havens Hospices are looking for 50 runners to join 'Team Havens' at this year's Brentwood Half Marathon on Sunday 17th March.
The charity which includes Fair Havens Hospice, Little Havens Hospice and The J's Hospice has 50 spaces for this highly popular race that takes runners through the beautiful Mid-Essex countryside around Brentwood and surrounding villages.
The course which features plenty of hills is perfect for anyone who is training for an upcoming marathon. It's also a great race for anyone who made get-fit resolutions in the New Year or if you're a regular runner who wants to move into middle distance running.
So, whether you're training for a marathon or you want to push your fitness to the next level competing in the Brentwood Half with Team Havens is the perfect way to achieve that goal as the charity holds training runs and offers sports physio sessions to make sure you complete the course injury free!
Runners who join Team Havens for the event will not have to pay for their race entry but are asked to pledge to fundraise a minimum of £150. This money will help Havens Hospices continue 'Making every day count' for the children, young people and adults from across Essex with life-limiting illnesses at its two hospices and in the community, like Stephen.
36-year old Stephen, from Brentwood, has had headaches, often severe, since he was seven and when he was 15, he had to undergo an operation to remove non-cancerous tumours from his pituitary gland. It wasn't until he turned 26 that he was diagnosed with MEN1 – a condition which can cause tumours on the glands that produce hormones.
Since then, several benign tumours have appeared around his body which have caused him discomfort and for him to socially isolate himself, until he stopped leaving his house altogether.

He started accessing The J's in 2014, they have helped build his confidence up and with their support he left the house for the first time in eight years.
He said "The care and support that I receive from The J's Hospice has motivated me to take more control and plan for the future. I still have extreme fatigue and crippling headaches but I've set myself a goal of going out more by myself. Even if it hurts, it's really worth it.
"Now, I feel more confident in myself and I'm not frightened about meeting new people anymore. The J's has made my world wider"
To join Team Havens at this year's Brentwood Half visit www.havenshospices.org.uk/brentwoodhalf
---
ADD A COMMENT
Related Items