Local artist callout for Southend Halloween Parade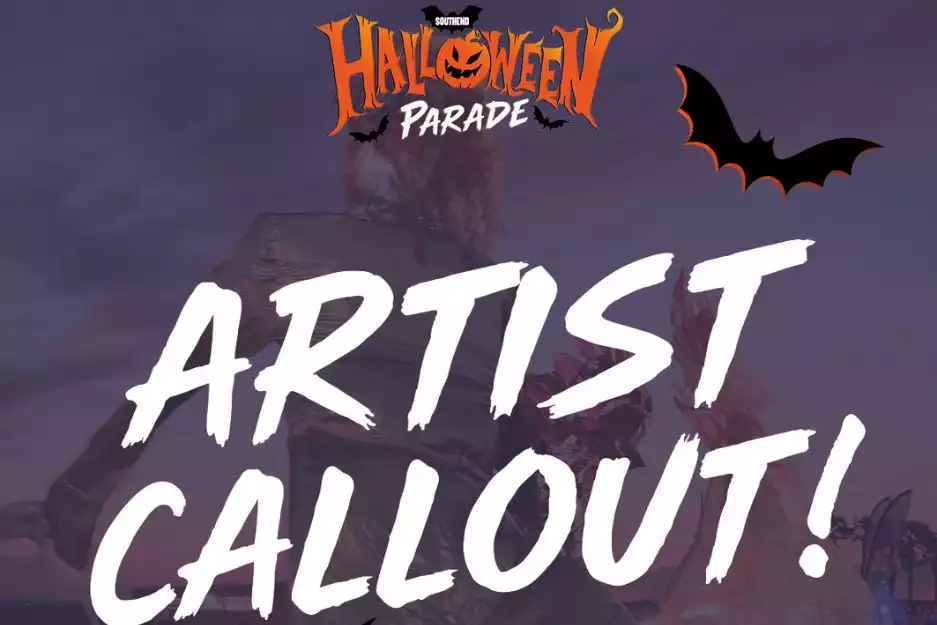 The spooktacular Southend Halloween parade, now in its second year, will return to the seafront on Saturday 29 October 2022.
The fantastic free event will see a host of local and national acts create a frightfully fun evening that the whole family can enjoy.
The parade organised by Southend-on-Sea City Council, in association with the Southend Tourism Partnership, is looking for local artists to design and build a large-scale illuminated puppet/model to join the parade. A grant of up to £6,000 is available to the successful commission, which is to include all artist fees, materials, and associated travel costs.​
The commission must be:
Illuminated: The parade is at night so the commission must be easily seen. ​
Family friendly and Halloween themed: It's Halloween, so be spooky, but remember there'll be children present, so no dismembered corpses or chainsaw massacres.
At least 3 metres tall: With large crowds expected it's imperative the commission is visible above the crowd line. The bigger the better but must not exceed 4.5 metres.
Moveable: The parade route is 1.2 miles (approx.) and lasts from 6pm to 7.30pm. The commission must be transported along the entire route – either on foot or by vehicle/wheels.
Weather resistant: The parade takes place along Southend seafront during all weather conditions. The commission should be weather resistant and be able to withstand strong gusts of wind.
Designed to a high standard: The commission must be an imposing, well-crafted addition to the parade.
Key dates
1 July 2022: Application deadline
w/c 11 July 2022: Shortlisted applicant interviews
August to September 2022: Development period for commission
w/c 3 October 2022: Present finished commission
29 October 2022: Southend Halloween Parade
Cllr Carole Mulroney, deputy leader and cabinet member for environment, culture and tourism, said: "​Halloween has always inspired a sense of creativity in us, whether it's with costumes or decorations. We know the importance of atmosphere when it comes to events, which is why we want our local creative community to become an integral part of our Halloween Parade each year by creating unique puppets and models that will wow our visitors and showcase our city's creative talent."
Jacqui Dallimore, chair of Southend Tourism Partnership, said: "It's absolutely fabulous that the Halloween Parade is returning as it really helps us to put Southend on the map and extend our season. This year Southend Tourism Partnership are really keen to ensure this event provides an opportunity for our local artistic community to create something truly unique that will delight all lining the parade!"
To apply to be a part of this commission, please visit www.southendhalloween.org/callout
Event details
Southend Halloween Parade
Saturday 29 October 2022
Starting at Eastern Esplanad
e Car Park (formally known as the Old Gasworks)
6pm – 7:30pm
---
ADD A COMMENT
Note: If comment section is not showing please log in to Facebook in another browser tab and refresh.
Related Items