Salt of Southend-on-Sea
Here at Leigh-on-Sea.com we love where we live, and so we're super excited to see a new book being released showcasing some of the characters of our borough.
The Leigh-on-Sea-based Grow Creative Co. along with Southend Borough Council have produced Salt of Southend-on-Sea, a gorgeous book about the individuals, families and groups and their lives, hopes and dreams while living and working here in the borough of Southend. The results have been curated into a snazzy 200+ page book that will be available for a limited time only. Here's a snippet from the intro to whet your appetite:
"Salt adds flavour - it seasons, transforming something good into something better. It enhances, it improves and that is exactly what the people in this book do. Every day they get up and in their own way make this town a better place."
To celebrate the release of Salt there will be a free entry live exhibition showcasing some of Matt Crew's amazing imagery from the book. The exhibition will take place next week (15th, 16th and 17th of August) in the Beecroft Art Gallery, Victoria Ave, Southend-on-Sea, SS2 6EX.
After the launch, the book will be available for purchase from the Beecroft gallery.
Get yourself down there and see a side of Southend that you've never seen before.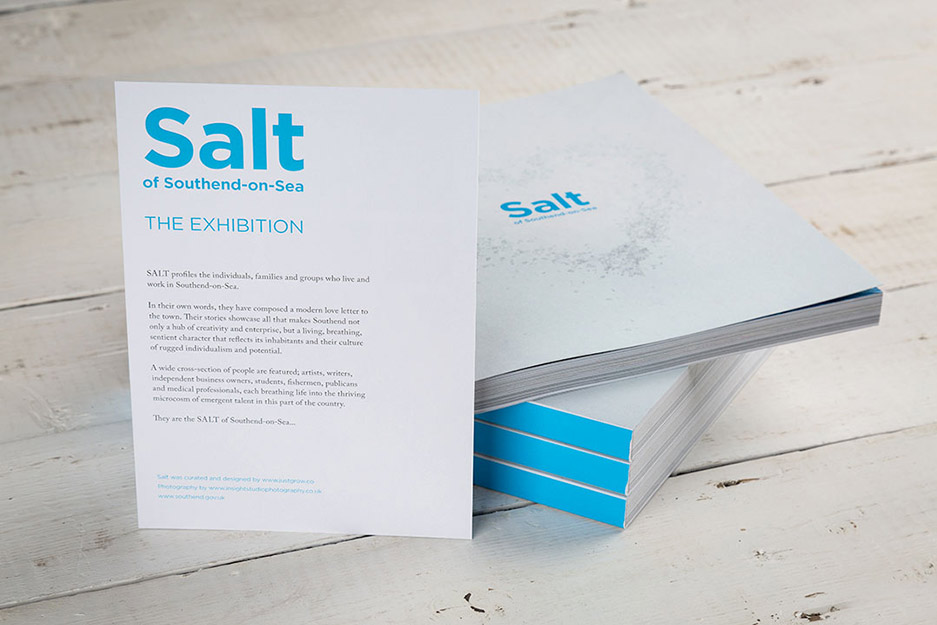 ---
ADD A COMMENT
Related Items
---