Please stay safe this Hallowe'en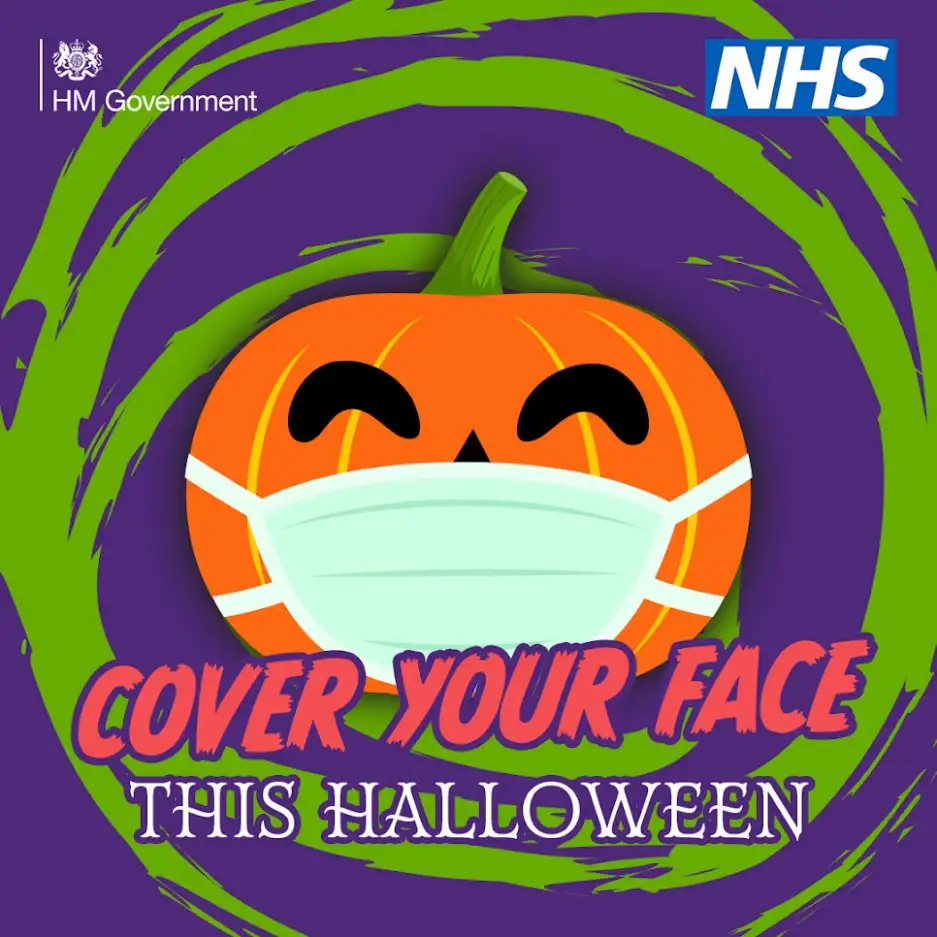 Please Stay safe this Hallowe'en is the message as families gear up for the annual festival of frights next week.
As concerns continue about rising COVID-19 infection rates across the country, children and families are being urged to enjoy alternatives to traditional trick or treating on 31 October.
Cllr Martin Terry, cabinet member for community safety, said: "It is important that we work together with our residents to get the balance right between protecting people from the spread of coronavirus and ensuring that they can still enjoy themselves.
"In Southend-on-Sea, huge efforts have been made to stem the rise in cases of COVID-19. It's vital that we do not let these efforts slip as we enter this season of celebrations.
"Hallowe'en is hugely popular with children and families and we want people to be able to enjoy it. That fun is important to our wellbeing. But we must celebrate safely and prevent the spread, so this year that means celebrating differently and asking people to consider alternatives to trick or treating. This will reduce the risk to both children and vulnerable people and help keep infection rates low.
"If you do decide to go out, please stick to the rule of six, indoors and outdoors – and remember that school bubbles do not apply outside school. Maintain social distancing, wear a face covering in any busy place, inside or out, and wash your hands regularly. Remember to take hand sanitiser if you do go out."
Alternatives to trick or treating suggested nationally and locally include:
Being creative: create a pumpkin trail where you live so everyone can join in without knocking on doors.
Being active: get dressed up and take a walk around your neighbourhood to see homes decorated for Halloween.
Being virtual: consider an online party with decorations, fancy dress and themed food. Play Hallowe'en games, bake Hallowe'en treats or tell spooky stories.
Being social: take pictures of your spooky costumes and activities to share on social media.
Being colourful: dress up the outside of your house with Halloween decorations for you and your neighbours to enjoy.
Being treat-wise: buy your own healthy treats or sweets to give to your children so they don't miss out.
Being bright: if you carve a pumpkin, use a battery-powered light inside it to reduce the risk of fire."
Cllr Terry added: "We're all striving to keep positive cases in Southend-on-Sea low, and the way we celebrate Hallowe'en – and how we mark forthcoming events like Bonfire Night and Remembrance Sunday too – will have an impact on this. So please stay safe Southend-on-Sea."
---
ADD A COMMENT
Note: If comment section is not showing please log in to Facebook in another browser tab and refresh.
Related Items