Priscilla, Queen of the Desert Review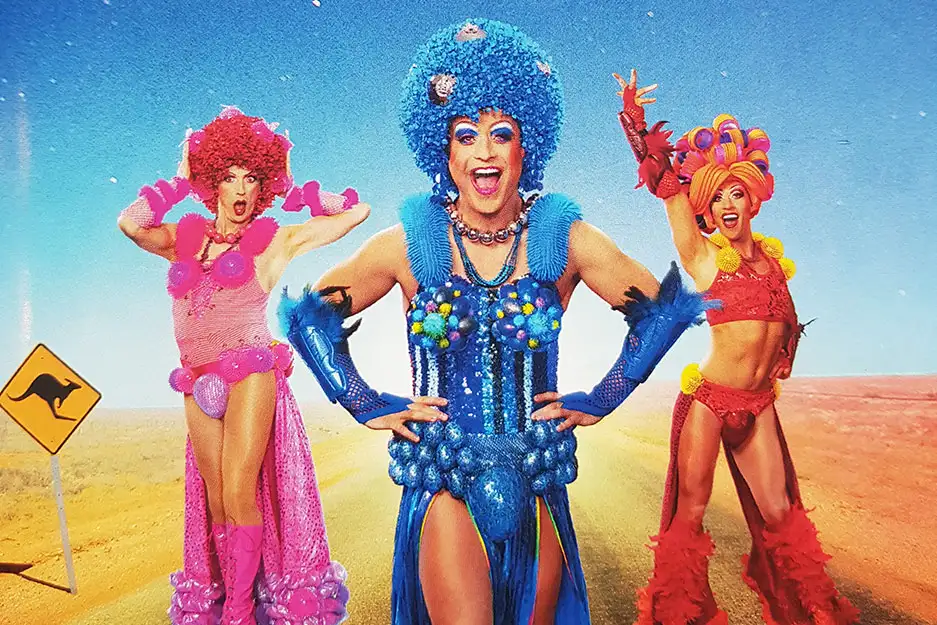 Glitter hairspray, sequins, tassels and pom poms - no, not my walk in wardrobe - it's Priscilla, Queen of the Desert at the Cliffs Pavilion!
The iconic 90s film was always a favourite in my house growing up - the tale of three friends, Tick, Adam and Bernadette, travelling across Australia in a clapped out tour bus to do a drag show in Alice Springs.
It's a tale of friendship, identity, and of course drag, which at the time was pioneering. It's not unusual now for families to sit down and watch RuPaul's Drag Race together, but in the 90s, this wasn't always the story.
The show brings all these themes together in a typically high-camp musicals way, which isn't always my bag but to be honest, they sold it so well in this performance I couldn't help but love it.
Joe McFadden, who I watched win Strictly a couple of years back, played the lead role of Tick, who drags (ha) his friends cross country under the veiled goal of going to perform a drag show, when really he's going to meet his son. Joe played the role with cute and bouncy gusto, but Miles Western as Bernadette and Nick Hayes as Felicia / Adam were total scene stealers and the limelight was shared. I loved the nods to Adam's obsession with Kylie and Bernadette's wisdom as the older member of the group.
Bernadette is a trans woman, and the butt of many a joke from the peppy Adam, but behind this the trio share a bond that is utterly believable from the get go. Trans characters are not often represented enough in a believable sympathetic way and for this role to be created 25 years ago was very much ahead of its time. Miles Western's portrayal of the both sharp AND vulnerable Bernadette was incredibly moving; I loved her.
In a brilliant scene where the trio dare to enter a backwater bar in full drag, where incidentally Bernadette utters the most crushing burn I've ever heard in my life, the bar's regulars are initially entertained, but then show their offence at the drag acts as morning comes.
The tour bus is daubed with graffiti, which (despite having seen and loved the film) felt offensive and upsetting. I was disappointed that the audience laughed so hard at the graffiti - seeing the 'F' word (both 'F' words in fact) in huge painted letters was a moving moment and I'm not sure it was played for laughs. The friends deal with this in a beautiful and moving way, and you realise that despite the barbs, they really do love each other.
There is much to love here: a hilariously dark funeral scene, backing singers with voices to die for, the ultimate lip sync to opera (this made my night), Nick Hayes' LEGS my goodness. It's high camp, the songs are all ones you know and love, and it's a perfect way to celebrate friendship and accepting yourself. In these dark and uncertain times, that is very much appreciated. Give in to the sequins. You'll feel amazing for it.
At The Cliffs Pavilion until Saturday 29th February 2020 - Book Now!
---
This article features the following businesses: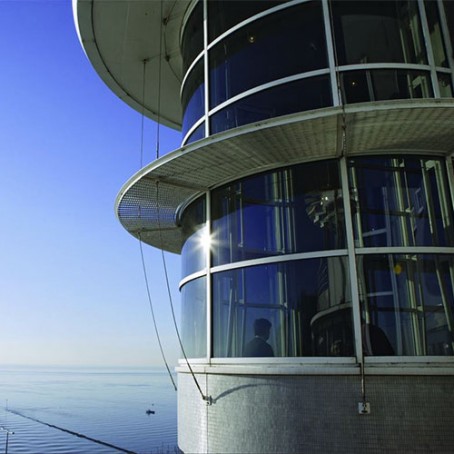 The Cliffs Pavilion
The Cliffs Pavilion presents fantastic west end, touring shows, musicians and plays throughout the year.
MORE
---
ADD A COMMENT
Note: If comment section is not showing please log in to Facebook in another browser tab and refresh.
Related Items