Should we throw on our kilts and roll out the haggis?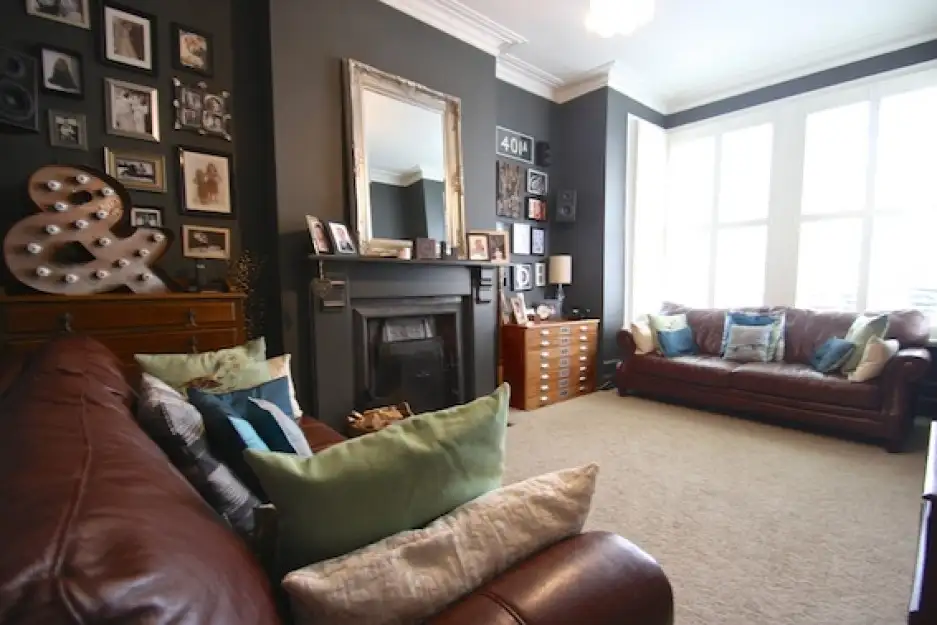 With the Scottish Referendum looming largely this week, it makes me wonder whether the house buying system in Scotland is something we should adopt? Surely it's a little daft that we are all part of the UK (at least we are while I am writing, with a week to go before the vote) and yet we have completely different property transaction processes?
Unfortunately, the figures in England have recently been released for the average amount of property transactions that fall through before exchanging contracts; unbelievably it is now at an average of 40%. Let me put it another way; 4 in every 10 sales agreed fall through, usually meaning that vendors or purchasers are left out of pocket, frustrated and having to start all over again.
Whilst some of the reasons why people have to pull out of purchasing a property are genuine and cannot be helped (couples splitting up mid-transactions, lost jobs or even bereavement), others, are from it.
For some it simply a case of the fact that they've changed their mind on a whim about the property, others, have offers running on more than one property and some, are even using purchasers to bump up other interested parties and gazumping people.
This is obviously hugely frustrating and upsetting for people that are just looking to move house and that's even before they even think about the cost implications!!!
Surely the system is at fault for letting people get away with it???????
A lot of people I speak to question why we don't we have the same system as Scotland? Surely the Scottish law of 'once an offer is accepted, it is a legally binding exchange of contracts' is much fairer on everybody? This system means that people don't enter bids onto properties lightly, everybody involves knows where they stand and it would certainly stop people thinking they can pull out and mess with peoples lives at the last minutes (because to an extent, that's what it is) !!
Unfortunately and inevitably, it is not as straight forward as that. It is a bit of a myth that the offer accepted stage in Scotland is the equivalent to the exchange of contracts in our system. The Scottish system still takes in excess of 6 weeks and there is the potential that buyers pay out, up front, for surveys and still don't even have their offers accepted.
Property marketed in Scotland tends to be in the style of a bidding system. This means that property asking prices are often marketed as 'offers in excess of £100,000' or 'offers over £200,000'. As you can no doubt imagine, this automatically gets interested parties into a bidding war with offers from the start culminating in properties in Scotland selling as much as over 50% of the initial marketed price!!!.
Worse still, for potential purchasers, who to even consider putting a bid forward should have had surveys done and mortgages agreed (obviously involving a solicitor too) before making a formal offer, means that they could loose all the money spent on these essential's and not even have their offer accepted! If you have had to go through this process 3 – 4 times before actually securing your dream home, then the bills would have already stacked up!!!
In addition, the usual conveyancing and searches still need to be carried out and when you are selling a property you need to pay for a Home Report which is a type of survey for potential purchasers to view. So, whilst their are similarities with the English system, the Scottish system is quite different yet still extremely complicated and long winded.
The overall political view and I guess to an extent, sensible answer, is that to change either system now to match the other after 100's of years, would be ever so complicated and probably take years to adapt too!.. which means, I guess well just have to work with the system the way it is for now!
My advice…. (if you trust an estate agent that is?!!)…. there are certain ways that you can try and minimise the risk of your property sale or purchase falling through. Whilst nothing can guarantee the transaction going all the way, something is better than nothing.
There are specialist insurance policies you can take out as a purchaser so that if the vendor you are buying from changes their mind about moving, you can get survey & legal fees reimbursed or held until you find another property. Your estate agent should also carry out due diligence on your behalf as well, making sure that your buyer can properly afford the property, checking the chain thoroughly or ensuring that the people you are buying from are motivated and committed to moving.
If the unfortunate should happen and you have to start again from square one at least with this form of policy, you won't be out of pocket!
Rob Khal @ Scott & Stapleton
I have hugely simplified the Scottish property purchasing process but if you would like more information check out http://www.primelocation.com/guides/legal-and-surveying/guide-to-buying-property-in-scotland/
---
ADD A COMMENT
Note: If comment section is not showing please log in to Facebook in another browser tab and refresh.
Related Items