Location, Location, Location......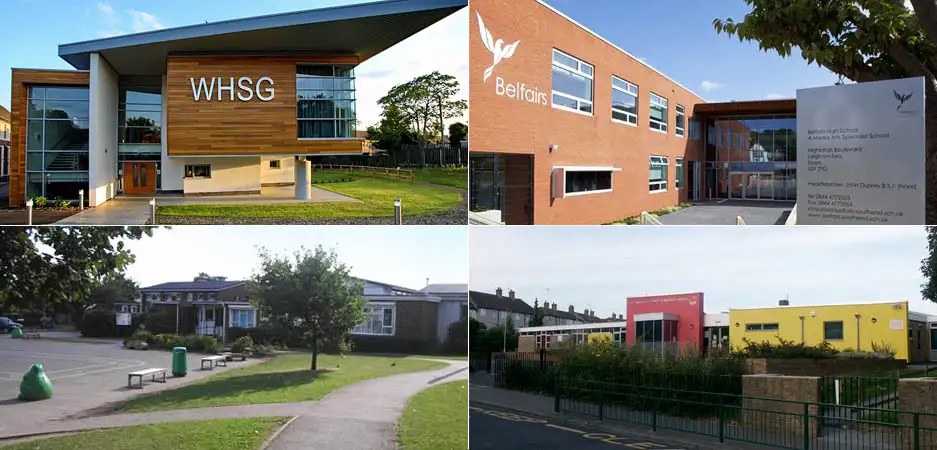 At a West Leigh School Parents Association meeting at the Scott & Stapleton offices this evening it got me thinking about people purchasing properties specifically for school catchment areas.
Years ago, there were unscrupulous parents trying all sorts of tricks to register their children in their preferred schools. You name it I saw it, heard it & sold it. Parents would buy cheap flats that actually they never actually lived in just so they could register the address as their family home. Others would tell porkies about their children living at grand parents or relatives just to secure 'the' required address for that oh so important school..... and what I learnt, is that when it comes to people and their kids, it really does seem to be survival of the fitness.. or ruthless in this case!

Over the year's (and I have been in estate agency a fair few now) school's and catchment really has become a hotter subject by the year. School's themselves are actually checking on potential rule breakers and parent's are encouraged to dob in in anyone who is potentially trying to cheat the system... after all if they don't, it could be their child that misses out on that oh so crucial space!!

I have to admit that the saying "being a parent changes you" is very much true! Before my daughter came along I was more concerned about how close I was to the local social scene than worrying about whether a property I may be interested in was in 'the best school catchment'. It goes without saying, that school catchment was something that anybody who know's what they're doing in property would use as a great marketing tool of a property, but I personally never gave it much consideration.

Now, hold back the bad apples please when I say that more through luck than judgment, I happen to live within the West Leigh School catchment area which I understand is an excellent school. I now realise how fortunate I am and that when I bought my property some years ago, it wasn't all in vain!
I genuinely appreciate how very fortunate I am but my understanding is, that there is still no guarantee of a place at West Leigh for my daughter. A lot of it seems to be on how many applications there are for the year and if it is a particularly big intake year then I am sure, like any parent, I will do everything in my power that my daughter gets to go to our preferred school, just like everyone else.

So, even if you live within the catchment area it could be a nervous time waiting to find out if your Johnny or Jane has a place. If you live on the cusp of the area then tensions could be running especially high with the most popular schools shrinking their catchment areas as more families apply.

Again... hold onto your bad apples as I genuinely know I was lucky, but, my advice, if you are looking to purchase a property, even if you haven't currently got children yet, it is important to check which school catchment area your ideal home may be in. This can easily be done on either the schools or councils websites but whatever you do, please just don't assume! Moving house cost's in the thousands remember!

For instance would you believe that Eastwood Road in Leigh, leading up to the Old Vienna, directly opposite West Leigh School is not in their catchment area!!???

Ultimately, if you're a couple looking to buy and are thinking of starting a family in the future, catchment will matter! Obviously you could move to your preferred area but understandably these areas command a huge premium in costs and on top of that is the actual cost of moving! There is of course the option of the numerous private schools locally, but to most families, this would be cost prohibitive! In addition, there is the growing demand for private tuition for children out of school hours which again can be expensive.

I believe that in our general area we are very lucky. The majority of our primary & junior schools have great reputations. The High Schools in Westcliff & Southend attract students from miles around and Belfairs Senior School has recently had a huge investment and rebuilding programme to enhance its growing reputation. These could all change though and if it is something that you are considering when looking for a new home then you have to be aware that reputations can change extremely quickly. A headmaster could change with a new ethos and drive or the next Ofsted report could highlight problems.

The key is to be informed. Get as much information as you can and then make a decision which is best for your children and your family.

This article is by Rob Kahl at Scott & Stapleton
rob@scottandstapleton.co.uk
---
ADD A COMMENT
Note: If comment section is not showing please log in to Facebook in another browser tab and refresh.
Related Items