Sing when your winning!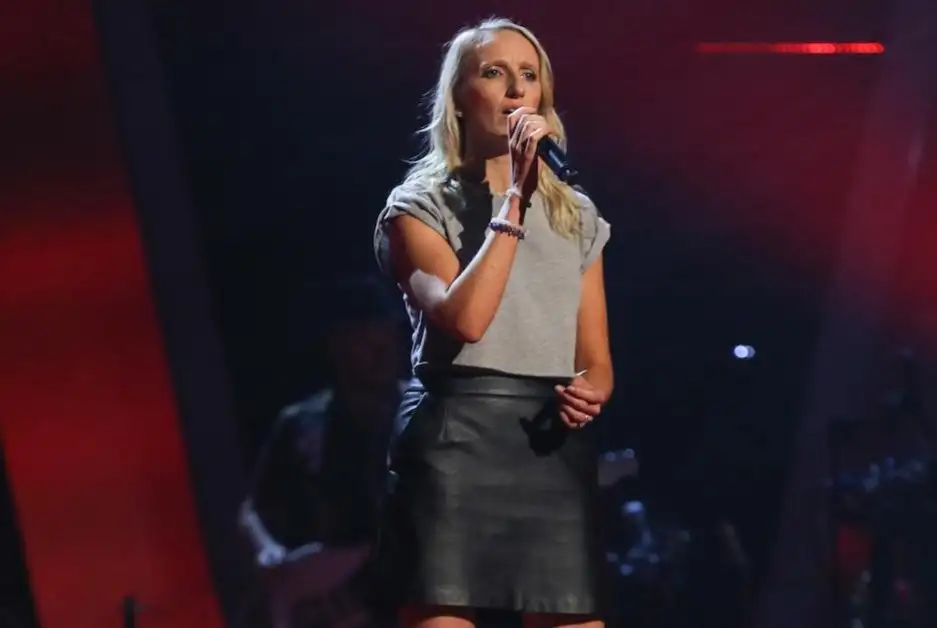 What a few weeks we have had at Affinity mortgages….. it's been so exciting!
So first things first, we need to talk about our wonderful mortgage broker whom we seem to have lost to a certain Jennifer Hudson!!!!
Sarah Tucker has been working with me for the last few years as a consultant, and what a superb broker she is – some may argue as good as her singing – either way there's not a lot in it! When I first met Sarah we went to one of Leigh's fine coffee houses and I arrived a little after Sarah – we hadn't seen each other for a few years and as I looked around I finally caught her eye and went to plonk myself down to order my much needed coffee (I had just searched for about half hour for a parking space!!!!!). So there we were, me juggling a coffee and talking about Affinity and why we would be such a good fit – and there was Sarah, with her son, then a baby whom she was feeding, she was drinking her coffee with the other hand, and had a list of questions about Affinity to see whether we would indeed be the right fit for her also….. It was right then…. That was the moment! Our world is a methodical world much of the time when it comes to the process of the mortgage, however each case is different of course, but it also requires a very certain type of person someone whom can both concentrate on one thing, but then the phone rings and 'Hi…. Ah great you've found a house….'
Sarah has been a breath of fresh air to our business and is without doubt one of the most driven and hard working brokers I have met (we are very lucky because we do have a full team of these guys at Affinity!) but Sarah as a person is one of the warmest, friendliest and down to earth people I have ever met also.
If you saw her performance on the Voice then hopefully you were as struck as I was, we knew it was coming here because every time she came into the office I made her sing – she hated it – but she did it, even with us all as backing singers (that wasn't great!) and then she had to do it on the biggest stage possible…. This has been her dream and we are just so extremely proud of her and her achievements – she is still writing mortgages and being a super Mum but we are now looking at a new project that Sarah is extremely passionate about, giving Mum's (and Dad's of course) the blueprint of how a career in mortgages – with the right firm supporting them – can offer the flexibility to conquer child care issues as well as earning an income which of course is all important for all of us!
So that was the start of things, then this week we had our standard monthly meeting and we invited in the Nationwide Building society – interestingly the shift change of mortgages being written by intermediaries (mortgage brokers or us lot for the layperson!) is now 7 out of 10 mortgages in the UK – you can see where the power now lies for lenders – I was extremely proud to hear that we are the highest volume brokerage with Nationwide for 2018 – our little team of 12 brokers now does more mortgages with Nationwide than any other firm in our area, and by the 7 out of 10 mortgages rational, we therefore must be doing more mortgages than the Nationwide branches!!!
Now obviously Nationwide are a superb lender, and we do basically hit at least the top five with most of the mainstream lenders - I guess it is therefore worth explaining that the reason we arrange more mortgages, right the first time is because we are a volume brokerage – essentially the more mortgages a broker has written, the more chance they have of placing you with the right lender at the first time of asking – this saves time, stress, and aggravation at a time that you can really ill afford to be messing around – slap bang in the middle of a house purchase or re-mortgage!
All in all, our 2019 has not been Brexit filled thus far, obviously it is on our radar and we wait the trepidation to see what the affects will be – but equally we are buoyant, rates are cheap – lenders are still entering the market, and the big lenders are pushing to drive rates and criteria all the time.
For me it is nice to just hear a little positivity – and that is what you will get from us at Affinity – so if you are looking for some Mortgage, protection or specialist lending advice to 'sing' about….. Get in touch with the team that can on 01702 337003 or info@affinity-mortgages.co.uk
---
ADD A COMMENT
Note: If comment section is not showing please log in to Facebook in another browser tab and refresh.
Related Items