Southend getting ready to reopen and welcome back visitors safely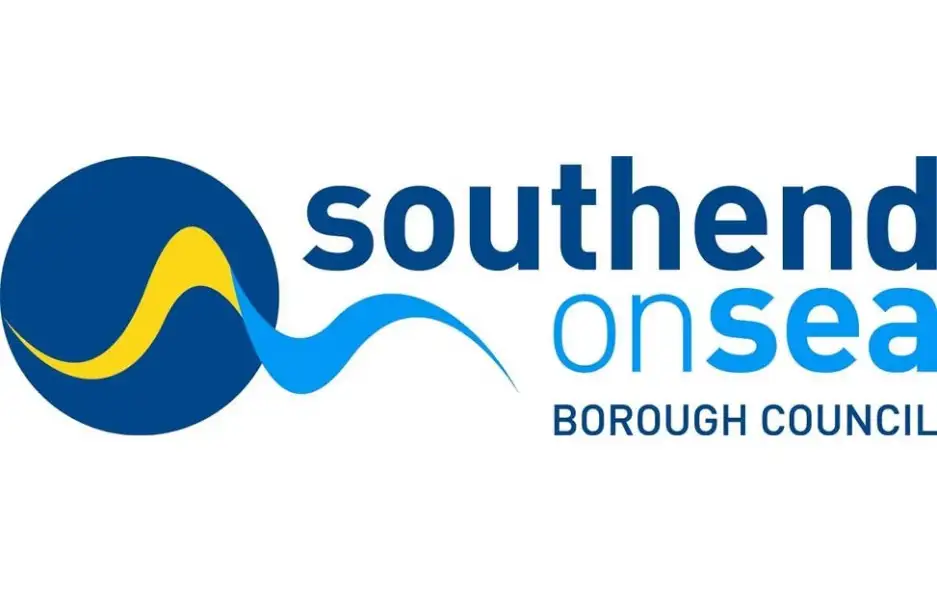 A multi-faceted plan has been put in place to ensure the Borough is fully prepared and ready to welcome back visitors and keep residents safe as national restrictions ease as part of the government's roadmap out of lockdown.
Led by Southend-on-Sea Borough Council and developed with the local stakeholder group that includes traders, Leigh Town Council, Southend BID and Southend Tourism Partnership, plans and resources will focus on town centre, open spaces, seafront and beaches.
In line with the government's timeline for easing out of lockdown, plans for Southend include:
Extra resources being deployed from 29 March for the peak season including toilet attendants at key locations, additional cleaning staff for open spaces, beach combers and evening cleaning.
Extra medical support will be in place over Easter Weekend and other key dates
Additional larger 'EuroBins' will be put in place in seafront locations
Additional litter picking and bin emptying will take place in our main parks at weekends and during the school holidays, with four staff based at Belfairs Park, Priory Park, Chalkwell Park and Southchurch Park from 11:30am to 7:30pm.
Additional litter picking and bin emptying will also take place at Thorpe Bay Gardens, Shoebury Common, Leigh Cliffs and Marine Parade/Belton Hills (in addition to Southend Cliffs, Prittlewell Square, Warrior Square Gardens. Two extra mobile litter pickers will support other areas
Additional temporary toilets will be installed in Old Leigh, City Beach, Shorefields, Darlows Green
Additional toilet cleaning will take place at weekends and school holiday at Belfairs Park, Priory Park and Southchurch Park
Additional hand sanitizer stations
From 12 April, six extra seasonal foreshore staff will be in place to accommodate expected higher demand and providing first aid, information, advice and guidance. They will be located at Jubilee Beach (first aid base), Shoebury Common Slipway, Two Tree Island and Old Leigh. The Jubilee Beach office will be open for extended hours.

Reopening businesses safely
The Council is also engaging with businesses and stakeholders offering advice and considerations about reopening safely and responsibly. Guidance includes how to run a COVID-secure establishment such as risk assessments, use of face coverings, social distancing, one-way systems, number restrictions, use of electronic payment, pre-booking and test and trace information. A dedicated regulatory service email to provide advice for businesses who may have positive test results in their workforce is also in place.
The safety advisory group (SAG) will also be working with event organisers to design COVID-secure events and liaise with them on any event applications.
A team of four compliance ambassadors will continue work in the community and visit premises to check compliance and signpost to guidance. Ambassadors will always look to engage with non-compliant premises in the first instance with enforcement being the last resort.
Jacqui Dallimore, Managing Director, Roslin Beach Hotel and Chairman of the Southend Tourism Partnership, said:
"Last year saw the Southend Tourism Partnership launch Southend Safe, a scheme designed to help the hospitality and leisure sector operate safely as they began to reopen. So we have experience of this process and of what is required. Partnership members and the council have been working closely throughout the pandemic and I am very hopeful that we can confidently and safely encourage and re-welcome visitors back to the town, local residents out to our venues, and help our businesses get back on track. To our customers old and new, we have missed you and are looking forward to seeing you again soon, safely."

Community safety
In addition to our security base at Jubilee Beach, a new frontline security base in Old Leigh is now operational and is located inside the Leigh Heritage Centre. This will be used by our community safety officers (CSOs). Other council departments and partners including the police will also be invited to use the base to enhance the overall visible presence in the area.
An extra officer will be deployed to monitor our CCTV suite at weekends with a particular focus on the seafront.
The community safety team will also be gathering specific seafront data and insights to help prioritise our resources and inform our partnership work with the police.
Carl Robinson, Director of Public Protection, said: "Public safety is of paramount importance and, working closely with the police and other community partners, we will provide a greater security presence. Our team of CSOs will provide a patrolling presence and seek to reduce crime, anti-social behaviour and the fear of crime by providing reassurance, assistance and help to create a safer, more pleasant environment."

Parking
All car parks will be open from 29 March and parking suspensions lifted apart from a small number that are in place to support social distancing for businesses in pinch point areas. New parking fees come into effect on 1 April and all car parks and on-street parking will be chargeable. Enforcement of all restrictions borough-wide will resume on 29 March 2021; this will include the 1-hour restrictions in residential areas.
Additional car park security will be in place at all key seafront car parks to help ensure traffic flow if they become busy and direct drivers to other car parks if necessary. Visit our website for more information on car parking charges and the Southend Pass.

Communications and signage
Enhanced signage and messages developed by Southend BID and the council will be in place to encourage residents and visitors to demonstrate safe and respectful behaviour. This will include encouraging everyone to take more responsibility for their waste and rather than leave rubbish next to a full bin, find an alternative bin or take it home.
There will be further messaging to #StaySafeStayApart and #StaySafeSouthend which will focus on the basic public health measures that everyone needs to follow such as Hands, Face and Space.
Scott Dolling, Director of Culture and Tourism, said: "Normally Southend-on-Sea welcomes over 7 million visitors in a year and contributes over £350m to the local economy, supporting thousands of jobs but the past year has been exceptionally challenging for our hospitality and accommodation sector, arts, culture, events and more.
"As lockdown eases over the coming weeks and months, we want Southend to bounce back as we reopen and welcome visitors back so our businesses, that rely heavily on tourism, can thrive and get the economy moving.
"As part of Southend's roadmap to recovery, we have worked very closely with businesses, voluntary/community organisations and event organisers, to address the Council's economic recovery priorities, and to listen to ideas for improving economic prospects in the wake of the pandemic."
Krishna Ramkhelawon, director of public health for Southend-on-Sea said: "We fully expect the numbers of people travelling into Southend this summer for a staycation to be higher than ever before.

"We also know that Southend reopening and welcoming back visitors will be a cause for concern for many. Fighting coronavirus and keeping our residents safe is a priority for us and will be the driving factor behind any decisions we take. 
"At this time last year, COVID-19 was new to the world and many were taken by surprise. But now we have experience of living with the virus and our collaborative approach with the police, business and other partners will ensure Southend is ready and prepared as we move out of lockdown.
"After consultation with local businesses and stakeholders, we are opening a new COVID LFD rapid testing site for people with no symptoms. Located on the seafront opposite the pier entrance, anyone can walk in and get tested without an appointment. This is ideally located for seafront businesses and their staff to get tested as well as visitors.
"Encouraging people to visit Southend must not be at the expense of people's health. Our communities should feel reassured that the huge amount of planning already underway should allow people to travel into Southend and enjoy what the borough has to offer, while keeping both residents and visitors safe.
"Please continue to follow the rules in place, and if meeting outdoors from 29 March, please stay safe and stay two metres apart from those you don't live with."
---
ADD A COMMENT
Note: If comment section is not showing please log in to Facebook in another browser tab and refresh.
Related Items