The benefits of juicing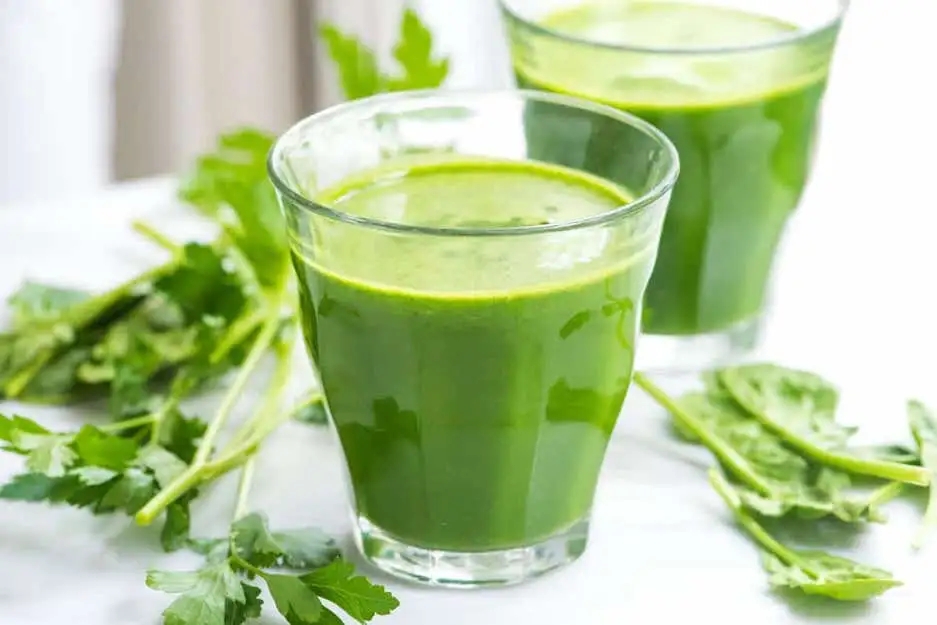 It's official!!! I survived our first month of business at Freshleigh Juice & Smoothie Bar. Now November probably wasn't the best month to open a health business when everyone's in Xmas mode, but we did it and I want to thank everyone who has supported my little start up and am so excited as we prepare for the New Year and new Menu. We have so much more to come including weekly juice deliveries to your door
You can now enjoy Juices, Smoothies, Teas, Coffees, Hot Chocolate, Milkshakes, Kids Smoothies, Frescobox Healthy Meals, Fruit Pots, Fresh Fruit & Snack Pots, all in our lovely, warm floral Bar with FREE wifi or take it away.
Our Wellness Shots have definitely helped me this week, fighting the flu and that awful cough that is going around. I've been having the Ginger Shot & Electrolyte Shot every morning and it's given me a brilliant energy boost.


We have also introduced our Freshleigh sessions. These sessions are catered for different groups to enjoy and get 10% while sitting in
- Tuesday 10am-12pm Parent & Child
- Wednesday 12-2pm Seniors
- Friday 3-5pm Feel Good Friday
We've had our 1st venue hire and our 1st event for the Leigh lights, where we enjoyed some free mulled wine and minced pies before heading to the parade. You can now hire our venue for your event whether it's a baby shower, birthday party or just a gathering by emailing info@freshleigh.co.uk
Some of you may be looking forward to the new year already and a fresh, clean start. Juicing is a fantastic way to kick start your year and detox your body after Xmas and there are so many benefits to Juicing:

1. It allows you to consume a wider range of vegetables which allows your body to get more nutrients.
How many different types of vegetables do you cook in a week? An average home would cook around one or two types of vegetables per meal so it adds up to around 7 to 10. So no matter how you try, we tend to limit ourselves in terms of variety. This is how juicing can help because we can add a lot more variety in every juice we make. You have lots of options in terms of recipes and limited only by the produce available in the supermarket. If you juice before every meal, you can use 5 to 6 different vegetables per day that may include dark leafy greens or vegetables. You see where I'm getting at? This allows you to add more variety and with that more nutrients.

2. More nutrient absorption because the gut doesn't need to digest all that fibre
Don't get me wrong fibre IS important because it also contains nutrients and helps digestion. But how many of you realistically can eat two to three pounds of vegetables each day? Juicing makes this possible because this process involves extracting juice. And leaving off the pulp which takes digestion off the equation and introduces nutrients directly to the blood stream. Since you're drinking rather than eating, you're able to take in more vegetables thus absorbing more nutrients without stuffing yourself too much with a lot of fibre.
3. It feeds good bacteria to the gut
Most of us don't know this but a third of our immune system is located in our digestive track and countless research shows that the key to a health body is a healthy gut.
What does juicing have to do with this? Vegetables are one of the best sources of these prebiotics. Light green, dark green and yellow coloured vegetables are rich in carotene, Vitamin C and E and folate that help fight colon cancer.
Ginger is another ingredient that aids digestion and heals upset stomach plus it has numerous other benefits.
All this simply states that one of the ways of improving digestive health is adding the right amount fruit and vegetables to your diet through juicing.
4. It helps fight cancer
Cancer treatment involves chemotherapy that takes a toll on your body. A lot of people have turned to alternative medication which includes juicing to fight this dreaded disease and there are some people who have won the battle!
Even if there isn't concrete scientific evidence that prove that juice is better than eating whole fruit and vegetables, juicing will allow you to consume more vegetables because it's easier to swallow and nutrient absorption is almost instant.
By eating more fruits and vegetables, it will help arm your body with anti-cancer nutrients that will help fight off cancer cells.
5. It helps lower your Cholesterol
Lowering your cholesterol involves more than just juicing. You'll have to totally change your diet. Avoid saturated fat. Yes, no saturated fat, no beef or pork and replace that with more veggies, fruit, oats, seafood and chicken.
Juicing helps consume more vegetables that help lower cholesterol like dark greens, cucumber, celery, ginger, bitter melon and lemon to name a few at higher doses.
So in essence to lower cholesterol, you need to radically change your diet (yes avoid fried and fatty food), exercise more and eat more greens and fruits.
6. It helps detoxify our bodies
A few decades ago our lives are much simpler. Today it's the opposite.
Technology should make our lives easier but the opposite has happened.
Have you noticed that the pace of our lives is moving faster and faster? So fast paced that we hardly have time to cook our own meals and have to rely on fast food for our body's nourishment.
And stress from work takes a toll on our body over time. So we need to detox.
Detoxing rids the body of toxins that accumulate over time because of poor diet choices, lack of exercise and a generally unhealthy lifestyle.
7. It helps lower blood sugar levels
Another sad reality in the era of commercialism would be the rise of people who have diabetes. And a lot of them are in their 20's and sometimes teenagers.
With the growing number of fast food chains, the allure of cheap food served within minutes is hard to resist. And our health is paying the price for that convenience.
Fortunately by changing your diet, that means eliminating fried food, pork, beef, sodas and anything sweet, you can lower down your blood sugar levels.
Eating foods like ginger, broccoli, spinach, celery, and onion as well as acidic fruits like lemon, grapefruit, pomegranates and oranges will help lower bad cholesterol
8. It helps us get better skin
You have probably heard the term "you are what we eat" at some point in your life. This also applies to our skin. If we eat nothing but greasy junk food, our skin will most likely be oily and have a lot of breakouts.
Juicing helps us getting better skin not only by allow our bodies to absorb more nutrients that our skin needs. It also helps suppress our appetite for not so healthy meals like chips and fried chicken.
To Wrap Up
Juicing isn't a gimmick but a beneficial practice that will help you improve your health when done right. Drinking juice before a meal is a great way to suppress appetite so you'll eat less. When you eat less, it helps prevent weight gain. And drinking a cup of green juice is way healthier than drinking a can of coke.
So why not pop in and try one of our juices or wellness shots.
Freshleigh – Juice & Smoothie Bar
2 Nelson Road, Leigh On Sea, SS9 3HU
(opposite Chalkwell Hall School)
FB @freshleigh
IG @freshleigh_los
Dannielle Emery
Lifestyle Expert
---
ADD A COMMENT
Note: If comment section is not showing please log in to Facebook in another browser tab and refresh.
Related Items