'S for Southend' showcasing the best of local artistic talent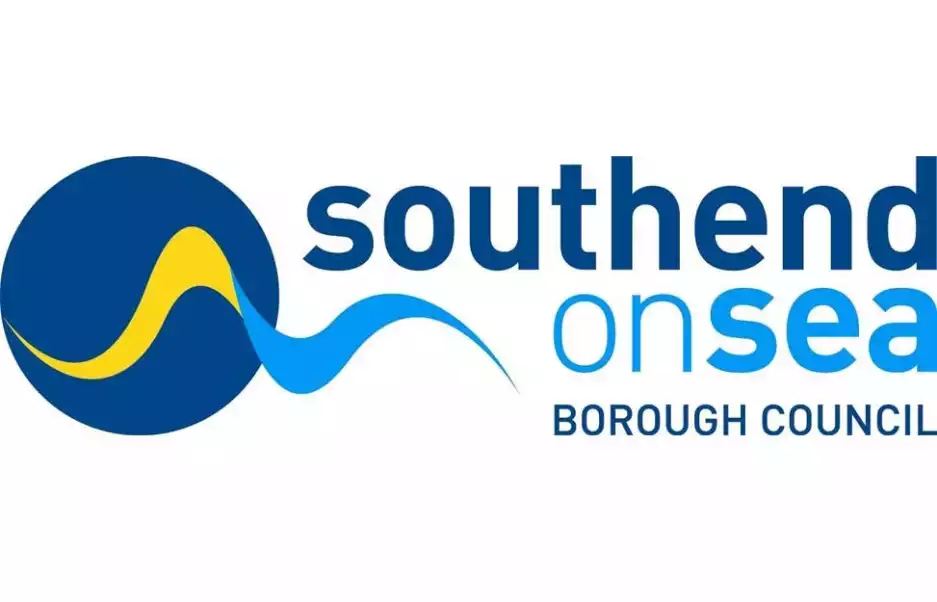 An inspiring new community exhibition called 'S for Southend' is taking place at Focal Point Gallery showcasing artworks created by residents during the exhibition 'Tip of the Iceberg' and from last year's Digifest, our annual celebration of digital arts.
Opening on Saturday 22 January, 'S for Southend' will include artworks developed by Stanford Le Hope Primary School and Estuary High School, made in workshops led by local artists Anna Lukala and Shaun C. Badham in response to environmental themes.
The exhibition also includes innovative artworks produced this year by students in the Silver Arts Award, run by local artists Laurence Harding and Philippa Steward, including sculptural pieces, photography, and film. Stop motion animation and music from sound recordings taken in Southend are just some of the works made in this year's Digifest programme which will also be on display.
Part of the exhibition will also be in celebration of Sharon Byrne (1958-2022), a much-loved colleague of the gallery who offered guiding support and care for others, and inspired and engaged the lives of countless people through her work as our learning and engagement curator. We have selected, with her family, some of her paintings to show alongside the people and organisations that she has inspired. Her vision and impact will always be with us at Focal Point Gallery and with all that have had the pleasure to know or work with her.
Cllr Carole Mulroney, cabinet member for environment, culture, tourism and planning, said: "As we make this transition into a city, it is vital that we do all we can to promote the exceptional cultural talents we have right on our doorstep. People will often travel to London to go to an art gallery, but we want people to consider Southend for their cultural days out. The Focal Point Gallery offers world class art installations, all free to view, not forgetting our museums and other venues, so there really is something for everyone. Our cultural offering is a key attraction for visitors, and we are keen to continue building on their recent successes. I would urge everyone to take some time to enjoy the wonderful free exhibitions available to you all.
"This exhibition is also one that is very close to the hearts of Focal Point Gallery and the council, with the works of much-loved colleague, Sharon Byrne, who unfortunately passed away this year. We are so proud to have worked with Sharon's family to share some of her incredible paintings with everyone."
The exhibition will have artworks on display produced by local community groups and charities, Southend Care's Project 49 and Trust Links, alongside computer coded animated works by our Contemporary Elders group from South Essex Homes. The Contemporary Elder programme was set up pre-Covid to challenge and liberate the term 'elder' from the stigma of 'elderly' and encourages us to embrace wisdom as a path to growing whole, not old.
Local Filmmaker Aaron Shrimpton's 'S for Southend' (from which the exhibition title is taken) will be on display in Gallery 2. Commissioned by Historic England and produced by Focal Point Gallery in summer 2021, this film brings together voices, memories, and the inventive ideas of a local community in Southend-on-Sea to investigate public consciousness around how we can learn to adapt and build a better future in the wake of the Covid-19 pandemic. Exploring the importance for public space to be experienced and constructed collaboratively, the film takes as its subject the past and present condition of a high street in transition. Collaging together imagery of architecture, tracking shots and a series of creative responses from participants, 'S for Southend' is a collective vision for reimagining the future of Southend High Street.
Katharine Stout, director for Focal Point Gallery, said: "I am thrilled that we can now announce this incredible exhibition, showcasing the incredible talent of local people for residents and visitors to enjoy. Over the next four weeks, we have so much work to share with you all.
"The gallery also operates a lights up/relaxed time every Thursday and Sunday between 11.00am and 12.00pm when the exhibition is adapted, and open specifically for visitors with autism, Tourette's or anyone who may benefit from a relaxed attitude towards movement and noise making or a lighter environment."
There will also be a one-off film screening of 'Poppets' by Maz Murray on Thursday 10 February at 6.30pm. 'Poppets' is a surreal soap opera set in Basildon and the Estuary, following an Essex girl investigating malpractice in a local housing development, and two women who meet and fall in love on a night out in 'Bas Vegas'.
In addition, on Saturday 12 February, there will be a Creative Open Day at Focal Point Gallery. This photography-based workshop is based on the theme's community, light and hope. Free and open to all, however booking through the FPG website is advised to guarantee a place.
'S for Southend' is launching Saturday 22 January 2022 from 12.00pm to 6.00pm at Focal Point Gallery and will be open to the public on Sunday 23 January to Sunday 20 February 2022. Opening times Wednesday to Saturday 11am to 5pm, Sunday 11am to 4pm.
For more information on 'S for Southend', information on accessibility or any of the artists and groups mentioned please feel free to visit the website at www.fpg.org.uk
---
ADD A COMMENT
Note: If comment section is not showing please log in to Facebook in another browser tab and refresh.
Related Items