19 Year Old Local Artist Paints Stunning Wilko Johnson Portrait
Leigh-on-Sea and Southend have never been short when it comes to creative genius. But one piece from the Festival of Southend has captured a lot of attention.
Jack Browning, 19, from Southend created this stunning portrait of legendary Dr Feelgood guitarist Wilko Johnson.
The art piece, made from Acrylic and Emulsion paint on Wood, measures 8x4 feet and was painted live over three days.
Jack has said of the piece and the festival:
"After feeling the love of all the Delta and Quest Music Services team and the organisers and staff and friends that made up this year's Southend Festival, feeling the exhaustion, the heat, the frustration, the everything, this could be my best work yet. Some real friends for life were made this week."
Jack hopes to get the portrait seen by it's subject, Wilko, who is still a regular on the arts and music scene here.
For more, please visit Jack's website at www.jackbrowningartist.com

?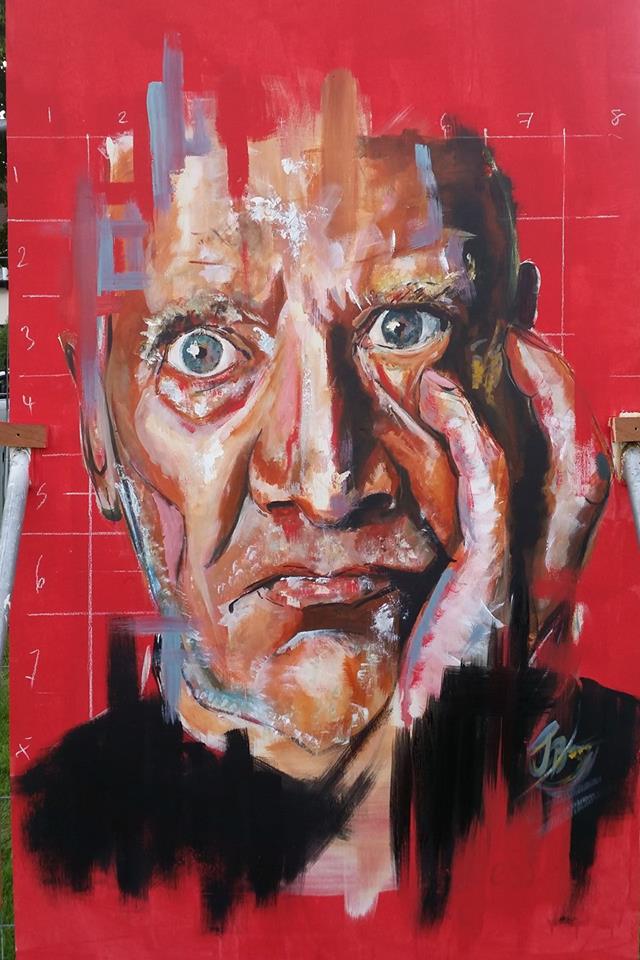 ---
ADD A COMMENT
Related Items