Bird of Paradise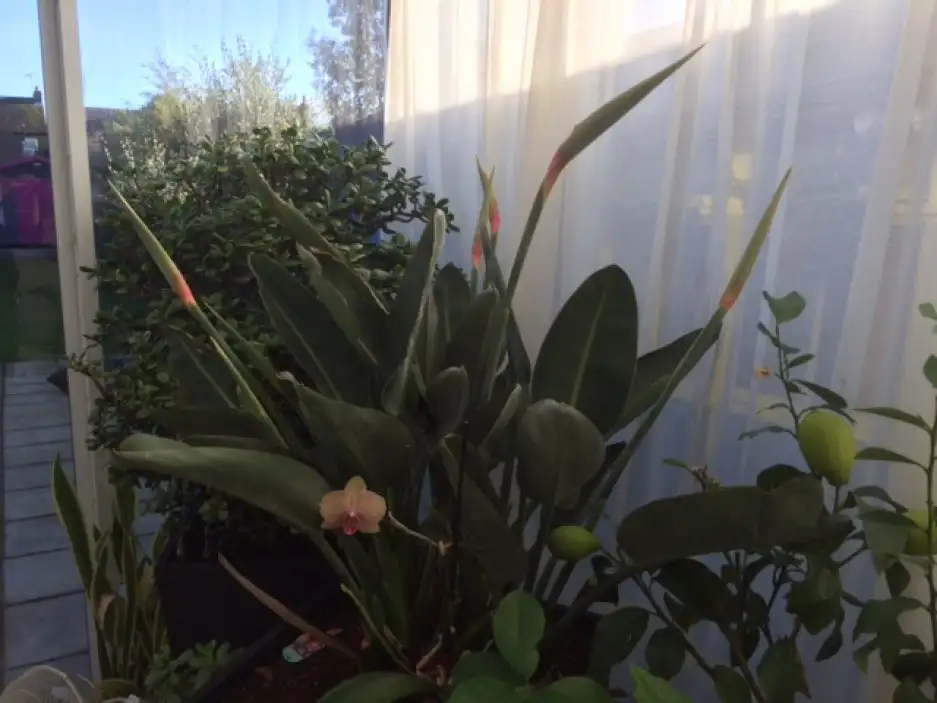 The Dark days of January have certainly lived up to their name, and without knowing it, we all suffer a little from, SAD, Seasonal Affective Disorder.
I love the months with warm sunshine, masses of flowers both in the gardens and in the houses, but suddenly, January arrives and we feel a little limited.

A conservatory, brings light to a room with or without electricity and enables us to grow and nurture tropical and unusual plants.

I personally have been tending with excitement my Streletzia, otherwise known as the Bird of Paradise. We see them mainly all over the Mediteranean, and the tropics and many of us buy the flowers in Florists overseas and bring them home for a week or two.

My suggestion; Why buy a plant they is blooming and can be pricey? Why not buy a small version and wait to see how it grows?

This year I will have 9 flowers on mine, and they will be in look good for weeks and weeks. When they have finished the whole plant can be put outside for the summer months and treated just like a shrub.

What a good investment mine is already at 10 years old!

Other plants to watch during the winter are the Citrus family such as lemons, oranges and grapefruit. They are a year round plant, happy outside in the summer and inside in the winter. Another good investment.

On another note, we all love Orchids and if looked after properly, will flower year after year and they are easier than you think to maintain.

Check out Facebook and Twitter for photos of my plants. https://www.facebook.com/Livingdecoressex or https://twitter.com/LivDecEssex

Finally, keep an eye out for my next blog the week after next.... it will be all about planning and getting to grips with the spring pruning regime.

This article is by Marcelle Baum owner of Living Decor
Tel: 07778 733180; email: livdec@aol.com
---
ADD A COMMENT
Note: If comment section is not showing please log in to Facebook in another browser tab and refresh.
Related Items