Catering students secure silver medals at prestigious catering competition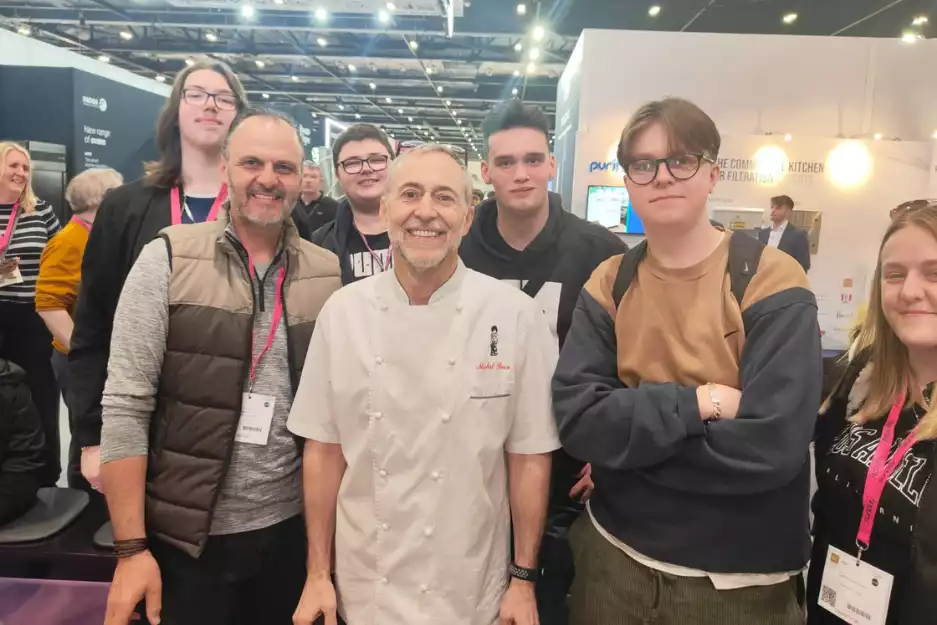 Eight catering students at South Essex College entered this year's International Salon Culinaire competition with Hotel, Restaurant and Catering (HRC) at the Excel Centre in London.

The students practised their culinary skills under pressure at the Roslin Hotel a week prior to the competition.
They secured seven silver medals in various categories for their culinary excellence.

For over a century, International Salon Culinaire has been one of the UK's largest and most prestigious chef competitions. The competition has been a platform for chefs of all levels - from talented young chefs training at college, to those who are well-established and firmly on their culinary career journey.

The students were in competition with other talented young chefs from colleges and universities across the country.
Wendy Wooster, Curriculum Head for Hospitality and Tourism said: "This was an outstanding learning opportunity where our students got to demonstrate a variety of different skills on a national level to renowned judges, with fantastic results.
This is the first time in many years that our students have been entered to represent South Essex College at this level, and we have now been invited to enter into more regional competitions. Credit must go to both students and all our chef lecturers who gave up their spare time to guide and coach them."
Andrew Pantelli, International Salon Culinaire Project Director said: "We were delighted to have South Essex College represented so well at this year's International Salon Culinaire. With six students involved in the Skills Theatre and one on the Live Theatre as part of Hotel, Restaurant & Catering (HRC). They should all be incredibly proud in achieving silver awards across the board. This is an incredible feat, particularly as it was their first time at the show.
I must say a huge thank you to Culinary Arts Lecturer Philip Watson, who mentored the students and was deservingly bestowed the Outstanding Support Award by the Chairman of Judges and the Salon Culinaire Chef Director. I would like to wish the students and the college every success for the future and looking forward to hopefully seeing more South Essex students at next year's Salon Culinaire on 20-22 March 2023."
For more information on the Hospitality and Catering courses, visit:
www.southessex.ac.uk/hospitality-catering
---
ADD A COMMENT
Note: If comment section is not showing please log in to Facebook in another browser tab and refresh.
Related Items