City hosts partners from across Europe to work on building green cities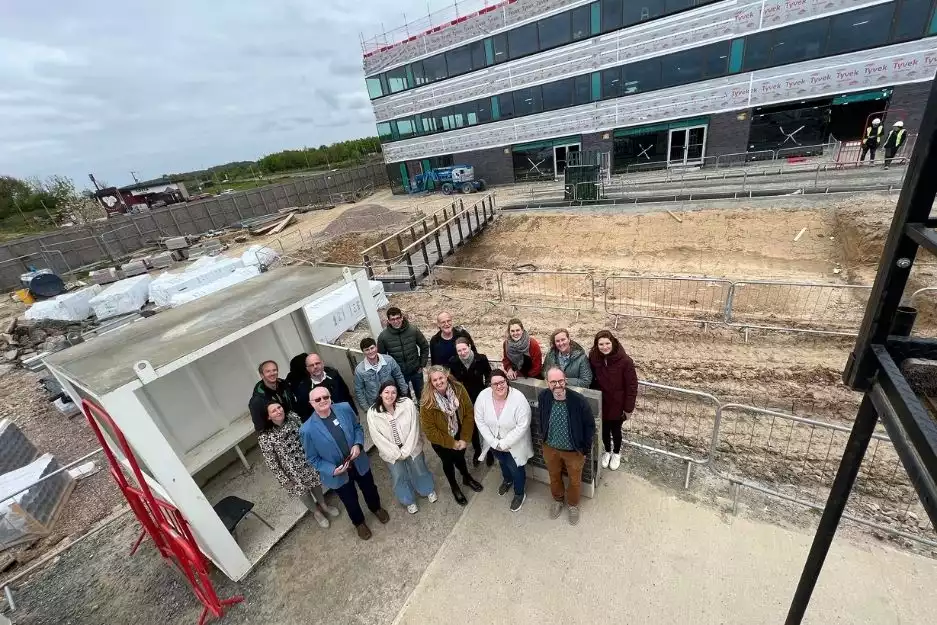 Southend-on-Sea City Council welcomed partners from Belgium, Netherlands and across the United Kingdom as part of an international project aiming to improve investment in green infrastructure and building climate resilience.
The Nature Smart Cities project brings together 11 partners across four countries to support councils to make compelling business cases for investment in green infrastructure to build climate resilience.
>p>The two-day event was the first physical partner meeting since 2019, with international and national partners discussing the status of seven green infrastructure pilots, the development of the strategic commitments and progress on the highly anticipated business model.
Senior council officers also gave project partners a tour of the country's newest City, including a visit to the world's longest pleasure pier, and a stop at the Launchpad Innovation Centre at Airport Business Park Southend, which has green infrastructure included in the development thanks to the Nature Smart Cities pilot. Work at the Launchpad Innovation Centre includes the installation of a green roof, swale, meadow, and permeable paving among other green features.
The second part of the meeting took place in Cambridge and was hosted by Cambridge City Council. Council staff were able to contribute to Cambridge's pilot, the Cambridge Canopy Project, by planting a tree on Jesus Green.
Cllr Carole Mulroney, deputy leader and cabinet member for environment, culture and tourism, said: "The Nature Smart Cities project gives the council the opportunity to pioneer projects and infrastructure to improve climate resilience in what is an extremely important time for the world.
"We were delighted to welcome our partners from across Europe to our City to show some of the incredible work which has already taken place thanks to project, and also discuss further plans to continue growing this important project. The group were able to discuss and reflect on the results generated by the business model and the work carried out at the Launchpad Innovation Centre, which showed that green infrastructure features will significantly increase water retention, enhance biodiversity, cool the surrounding air temperature and attract new businesses that are sustainably-minded.
"As the council works towards carbon neutrality by 2030, projects like the Nature Smart Cities will enable us to blaze a trail for Local Authorities across the country so that we can collectively make the necessary changes to protect our world for future generations to enjoy."
---
ADD A COMMENT
Note: If comment section is not showing please log in to Facebook in another browser tab and refresh.
Related Items