Festival shines new light on our new City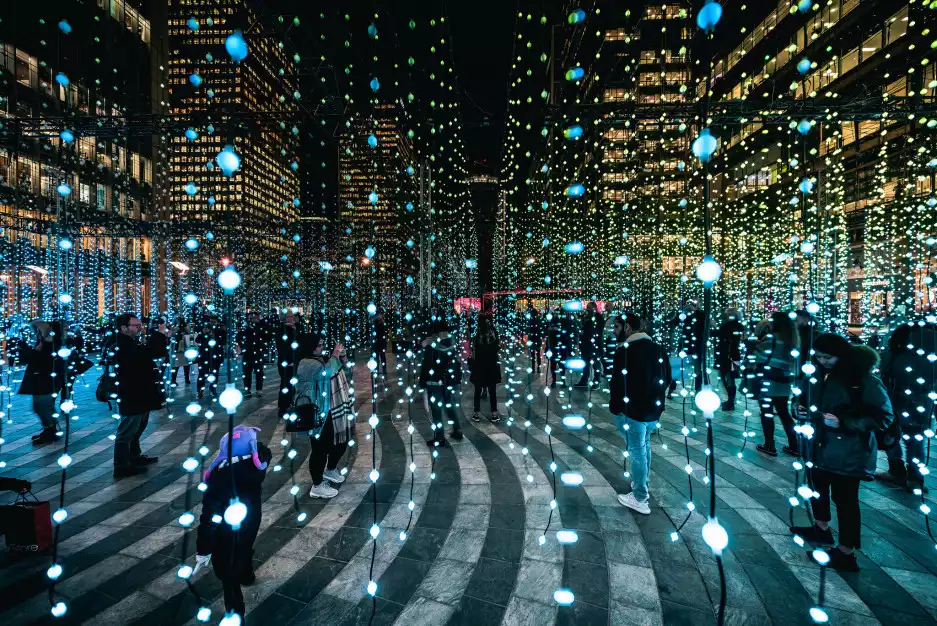 A trail of incredible art installations is set to light up Southend-on-Sea in 2022 as part of the first ever Southend LuminoCity Festival of Light, bringing four dazzling nights of wonder to the soon-to-be City.
Nine fantastic large-scale interactive light installations will pop up at iconic landmarks in and around the town centre and seafront in February, thanks to the Southend Tourism Partnership and Southend-on-Sea Borough Council.
The LuminoCity installations come from around the world including New York, Dubai, Lyon, Moscow, Baltimore, Jerusalem, Amsterdam, Romania, Berlin, Denmark, Moscow, Singapore, to name a few. One of the installations is set for its UK premiere. The free four-night event will give residents and visitors the opportunity to view Southend-on-Sea in a new light.
Cllr Carole Mulroney, cabinet member for environment, culture, tourism and planning, said: "I am thrilled to announce that we will be hosting the first ever Southend LuminoCity Festival of Light. This event will be something our residents will never have seen before in Southend, and the exciting trail of art work provides a free, fun event for the whole family.
"Hosting global artists' work in our town, including a UK premiere, goes to show that our soon-to-be city has the pulling power of much larger, well-established cities. We are just finalising some of the details and will make a further announcement very soon, including full details of each light installation, and a handy guide for families to use."
Jacqui Dalimore, chair of the Southend Tourism Partnership, said: "This is such an exciting event for the town. This is something that we have never seen before and it will bring a much-needed boost for our economy, as we expect thousands to flock to town to see the interactive light displays, take pictures and enjoy all the facilities Southend has to offer. I am pleased the tourism partnership and the council have collaborated to bring this event to the town."
The event has been funded through the Government's welcome back fund. Any businesses that would like to discuss sponsorship opportunities for the nine installations should contact culture&tourism@southend.gov.uk.
---
ADD A COMMENT
Note: If comment section is not showing please log in to Facebook in another browser tab and refresh.
Related Items