Gritting with the stars: winning gritter names revealed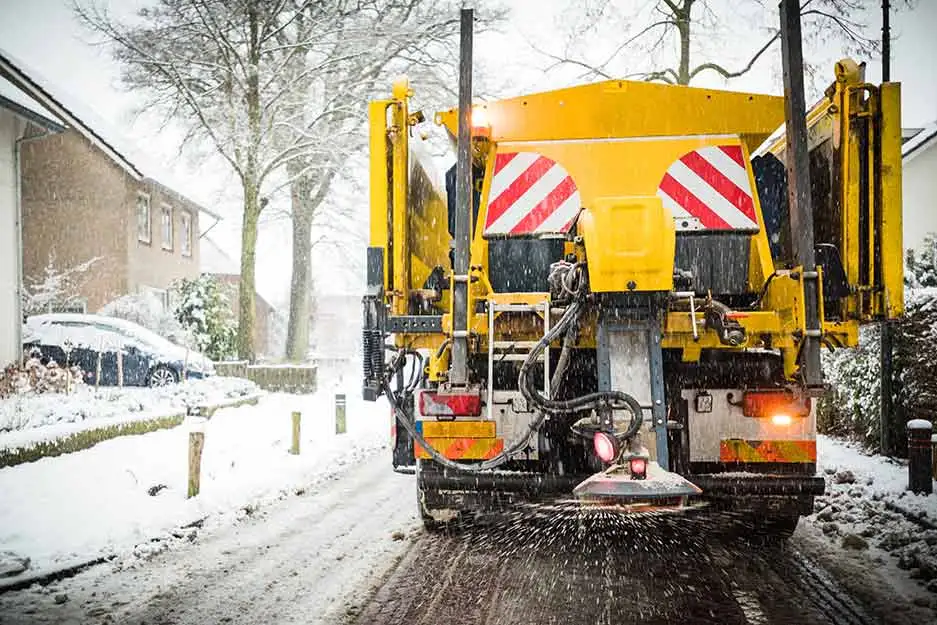 #GritterTwitter was in full force over the last week, with locals voting to name three Southend gritters on Twitter. And after a morning of sleet and snow in Essex, the results have come in at perfect timing!

Veolia, the council's recycling and waste contractor, asked local residents to submit their suggestions to name three of the council's gritting vehicles. After receiving over 100 submissions, the council and Veolia whittled the list down to just nine.

After a tense week of voting, Southend council has revealed the three most popular star-studded names.
Following three Twitter polls that were live on the council's Twitter page for one week each – including an additional 24 hour tie-breaker following a split decision – the three winners have been released:
Grit Me Baby One More Time

Brad Grit

Thaw Enforcement
Cllr Carole Mulroney, Cabinet Member For Environment and Planning, said: "It has been a lot of fun to see how our residents voted in this light-hearted poll. Each winner will I'm sure bring a smile to people's faces, even if just for a second, and that makes it all worthwhile. I would like to thank everyone who voted, particularly those who helped Brad Grit 'Snatch' the victory.
"My thanks also go out to Veolia, who have assisted with this competition and will now be printing the names on the vehicles. We know from our experience with the naming of the 'Skatey McSkateface' skatepark that residents enjoyed being a part of the naming process, and whilst we told ourselves we wouldn't be drawn in to holding another naming competition for a while, oops, we did it again."
Chris Smiles, Regional Manager for Veolia, said: "We are delighted that so many residents took part in the competition. We hope that, thanks to the public poll and the social media campaign, Southend residents know a bit more about our gritting team that is working hard to make sure our roads and pavements are safe in the morning.
"Keep an eye out on cold nights and you might spot Grit Me Baby One More Time, Brad Grit or Thaw Enforcement in the Borough."

Did your favourite name get chosen? Let us know!
---
ADD A COMMENT
Note: If comment section is not showing please log in to Facebook in another browser tab and refresh.
Related Items