Indian Spices At Christmas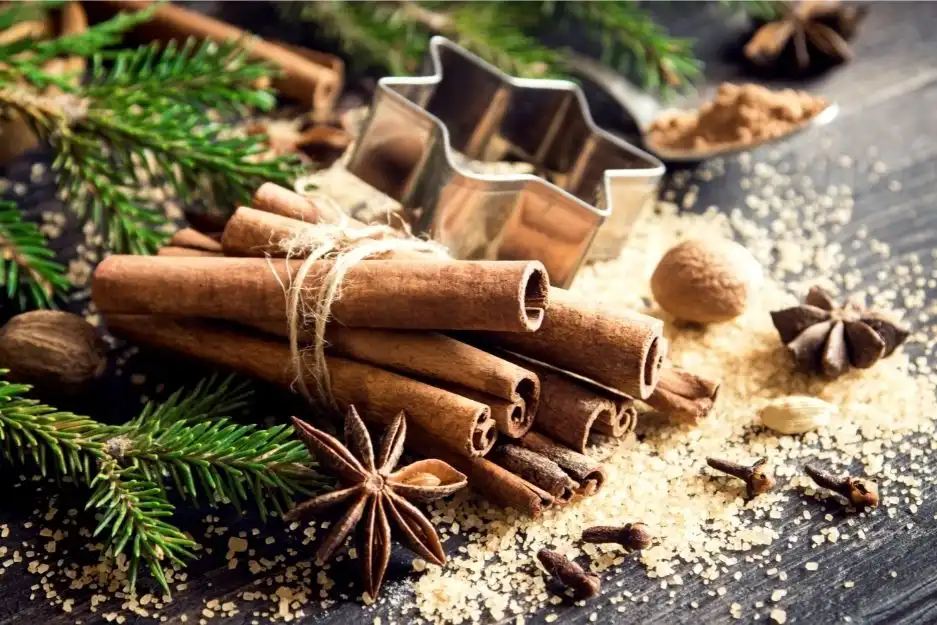 This time of year, thoughts are likely turning to Christmas cooking - whether it's mince pies, Christmas cakes and puddings, gingerbread or even spiced nuts to enjoy with a festive tipple.
Many of the traditional spices that we associate with Christmas are classically featured in Indian cooking, and at Mughal Dynasty we enjoy using these spices all year round. We thought we'd give you a deeper insight into these delicious, warming spices, and how they can be used.
Cinnamon
Harvested from the bark of the Cinnamomum tree, cinnamon is classically synonymous with Christmas scents and flavours. It can be used in traditional eggnog, Christmas cakes and warm drinks, and is even used as a Christmas decoration, with bundles of cinnamon sticks often found on Christmas trees and door wreaths! In Indian cookery, cinnamon is used in chutneys, rice dishes, and to flavour meat, giving an earthy sweetness with a peppery note.
Ginger
Ginger is a warming scent and flavour used to create peppery gingerbread traditionally given as a Christmas gift, and can be found as the dominant flavour in the Dutch sweetmeat Pfeffernusse - little spicy gingerbreads often coated in a thin crispy white icing. Ginger appears in different guises in Indian cookery, from pickles and chutneys to being included in the base of many dishes, being the perfect base along with onions and garlic.
Cloves
Ground cloves are found in garam masala, the delicious spice blend, and used in many Indian dishes to give warmth, depth and flavour. But cloves are also associated with Christmas - studded into fresh oranges as pomanders that were used from Victorian times to scent rooms. Christmas hams are also often spiced with cloves, just like warming mulled wine - cloves are even used to treat dental pain! A very versatile and strong-smelling spice!
Nutmeg
Nutmeg, when grated or sliced, emits an incredibly warm and spicy aroma that can be synonymous with many foods from Keralan curries and childhood rice puddings to festive eggnog! Used sparingly it brings warmth to gingerbreads, but is equally delicious used in spice mixes for many tasty Indian curries.
If the festive season has got you feeling inspired to try some of these spices in a more savoury arena, we've got plenty of deliciously spicy options at Mughal Dynasty...
---
ADD A COMMENT
Note: If comment section is not showing please log in to Facebook in another browser tab and refresh.
Related Items