Jack and The Beanstalk Review!
Over the last few years, the Cliff's Pavilion Christmas Pantomime has elevated to such a degree it gives the West End a run for it's money. So it is good news that this year's production of Jack and The Beanstalk is keeping the Southend flag well and truly flying.
Everyone knows the story of Jack and the Beanstalk and it wouldn't matter if you didn't, because from the moment Lee Mead steps out as as Jack (getting some of the local mums excited when he belts out a few lines from Joseph) only to be interrupted by Bobby Davro at every available opportunity, you know you are in very safe hands and perfect panto territory.
Wowing the audience from the get go, Davro weaves gags that work on every level with good natured digs at Justin Bieber for the tweenies, casual flippancy towards local landmarks and a good lashing of saucy innuendo.
Stacey Solomon knows exactly what she's doing, mocking herself and fellow cast mates with a sharper wit than anyone gives her credit for. Together with Lee Mead they show off their singing chops with some great numbers that really whip the audience up.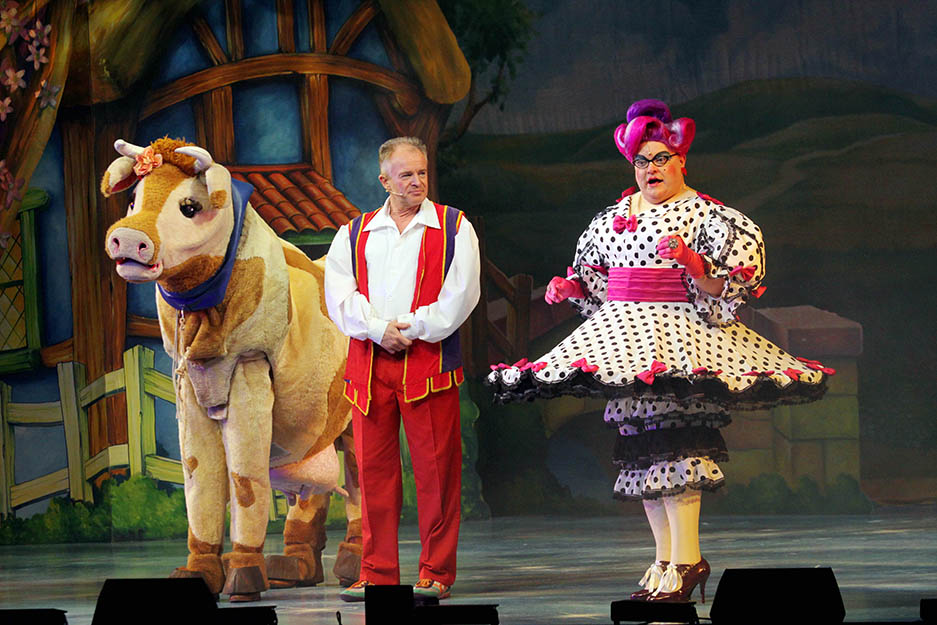 The songs are strong with Davro and Robin Askwith displaying some great word-smithing and musicality in their duet but the musical highlight was undoubtedly a rousing reworking of The Twelve Days of Christmas (5 Toilet Rolls anyone?) This will give the kids proper giggles while Davro's 'impromptu' reclaiming of the spent toilet rolls along with thieving drinks, sweets and even a kiss from the audience ensures the participation is solid enough to keep even the hardened panto enthusiast happy.
Davro is the glue that holds the entire thing together as he belts out impression, after innuendo, after slapstick tumble and his ability to ad-lib and improvise shows a true entertainer at work - effortlessly securing himself a place in the Panto Hall of Fame.
Indeed the whole cast really give their all throwing the maximum effort into their individual roles but special mentions should go to David Phipps-Davis as Dame Trot - no slouch in camping it up and giving the best Panto-Dame this side of Biggins. Stephanie Clift looks the part and sprinkles out just enough sugar to ensure her Princess Apricot is not forgotten in a sea of pretty blondes.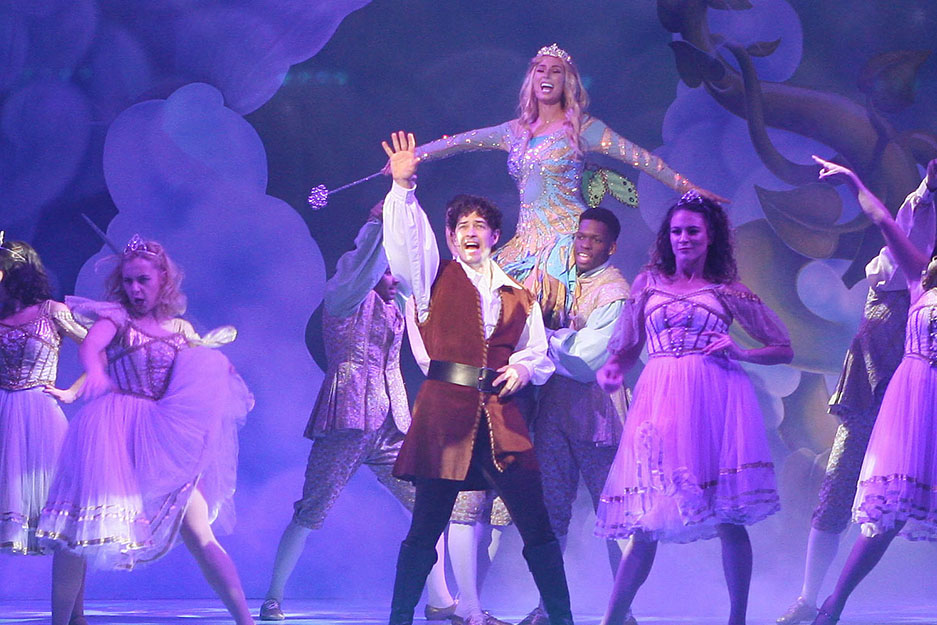 When the Giant finally arrives in a rush of cute technical and three dimensional gusto it seamlessly blends into the overall narrative and is handled deftly enough that the story doesn't break stride.
The supporting cast are all on top from working the stage from top to bottom making sure that there's still lashings of camp no matter what part of the show no Christmas is complete without a trip to the Cliff's!

GET YOUR TICKETS NOW!

---
ADD A COMMENT
Related Items