Leigh Shops Opening Late for Christmas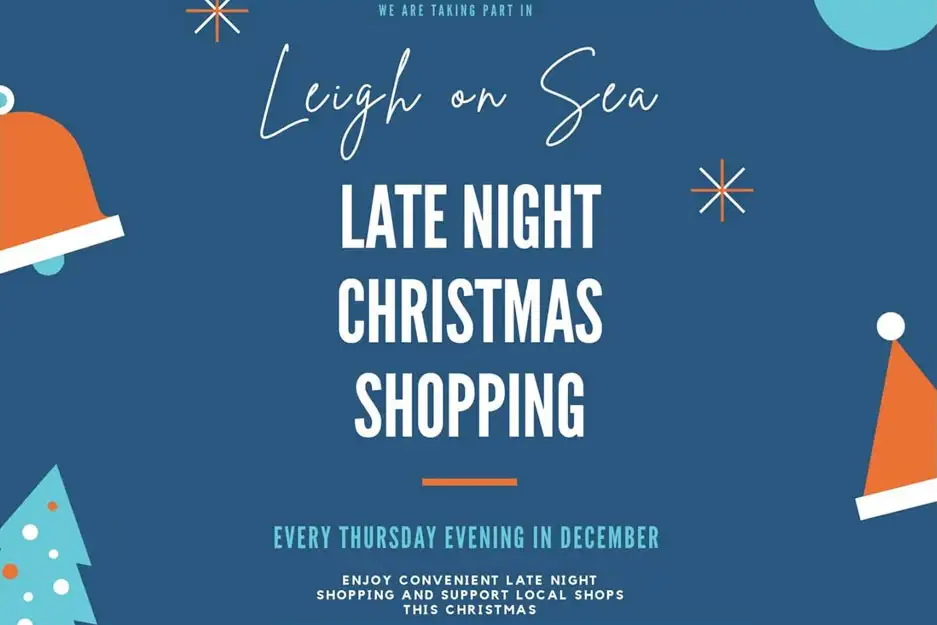 Don't worry if you can't visit our great Leigh-on-sea shops during the day to buy your Christmas gifts as our wonderful independent shops are now open late every Thursday evening until Christmas.
The following shops will be open until 8pm on the 3rd, 10th and 17th December. Hopefully this will convince more people to shop local and support Leigh traders!
Castle Collection
Clink
Hoboken Kids
Heatherbie of Leigh
Store Thirty3
Tin Design
Vanessa London Shoes
Just Fox Boutique
Puddle & Goose
Tangerine
Natural Edge
Coconuts & Booty
Best Wishes
Treasure on Sea
Jez Boutique
Scape Interiors
Two Tree Gallery
David Roberts Jewellery
Man Cave Antiques
Ruby Room
Intrepid Interior
The Refill Room
La Luna Boutique
@53
Other Kids
---
ADD A COMMENT
Related Items