Nina Jervis' Review of The Verdict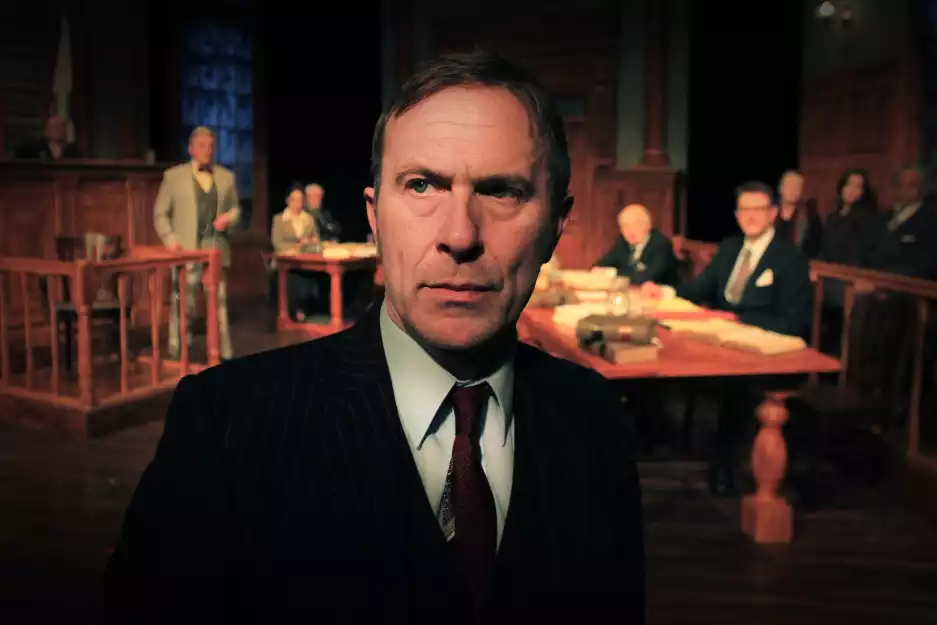 Thanks to Nina Jervis from www.ninathewriter.com for this review.

I'm always up for a gritty courtroom drama on a chilly January evening. The Verdict comes with some pedigree, too, as Barry Reed's original novel was adapted to Oscar-nominated effect in 1982.
It's a classic David and Goliath tale. Washed-up, alcoholic, ambulance-chasing attorney Frank Galvin is offered an open-and-shut medical malpractice case that's about to be settled out of court for a significant sum. The case involves a young woman, Debra Ann Docherty, who was rendered comatose after surgery during childbirth at a Catholic hospital.
But Galvin is deeply moved after seeing Debra in the hospital, and rejects the settlement, vowing to take the case to trial instead. Debra's mother, who was counting on the money to pay for her daughter's ongoing care, is angry and upset. Added to this, the case appears to be unwinnable, as Galvin must now take on the might of the Catholic church, the two highly-esteemed doctors who performed the surgery, and a seemingly biased judge.
This is a slick production with fantastic set-design: we move swiftly from Galvin's office, to the local Irish bar, and to the courtroom with easy aplomb. The opening scene is particularly mesmeric, as we're introduced to Galvin emerging from under his desk after a hazy night's sleep in the office. Without saying a word, he drags himself up and starts going about his day, as a soundtrack of passing traffic and birdsong rumbles in the background.
This is a very wordy play; something I happen to love. It helps that the performances are outstanding, too. Jason Merrells practically inhabits Galvin, with a defiant swagger and pitch-perfect Boston accent (I'll admit I was worried about the English actors' American accents!) His affable, ageing mentor, Moe Katz, is played to charming perfection by Vincent Pirillo, while Richard Walsh does a spectacular job in the dual roles of Bishop Brophy and the glowering judge, Eldredge Sweeney. However, as far as the story goes, it feels very much like we've travelled back in time. I haven't read the 1980 novel, but I assume the stage adaptation is completely faithful to its mores. For me, it felt as though an opportunity had been missed to update some of the details, and make the story more relatable to the times we're living in today.
As a modern viewer, some of the dialogue jarred with me; in particular the constant references to poor Debra being a "vegetable", and the jokes about Galvin's absent wife, from whom he is apparently separated. She calls throughout the play, leaving messages for him to call back: something he never does, even though they've got three children together. Instead, he bares his soul – and other things! – to the local barmaid, Donna (well played by Reanne Farley.)
We hear the controversial "n" word in one scene, too, spoken by the play's only Black character, Lionel Thompson MD (an outstanding performance by Okon Jones), while seeing a mostly white, male, middle-aged courtroom in the second half felt, to me, unnecessarily regressive.
I won't reveal how the story plays out, but there a few twists and turns (some of which may or may not be predictable!) and on the whole, I found The Verdict engrossing and watchable.
---
ADD A COMMENT
Note: If comment section is not showing please log in to Facebook in another browser tab and refresh.
Related Items