Nina Jervis Reviews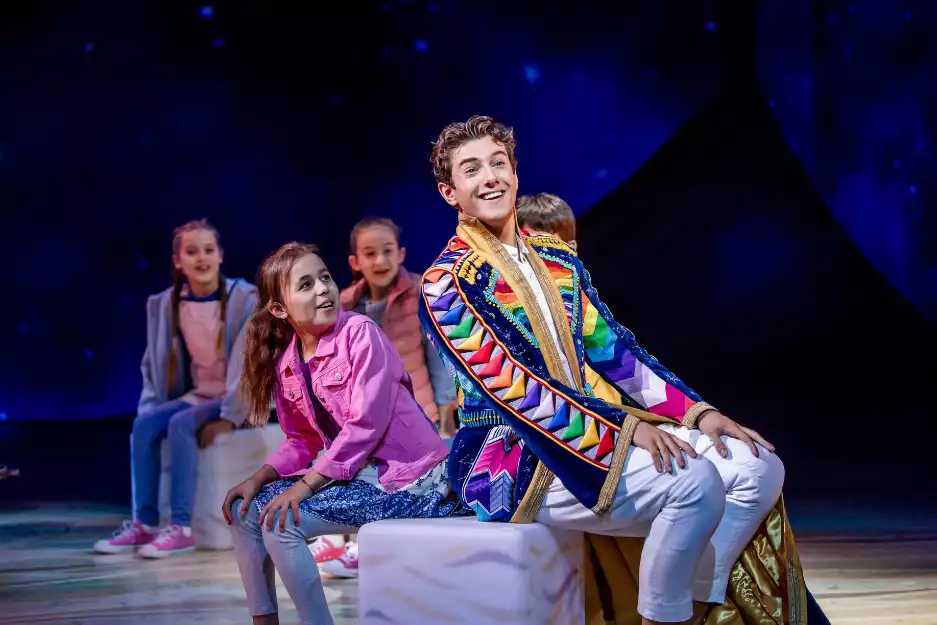 Thanks to Nina Jervis from www.ninathewriter.com for this review.

A collective groan greeted the pre-show announcement that, due to "the indisposition of Jason Donovan", he would not be appearing in tonight's performance of Joseph and the Amazing Technicolor Dreamcoat.
"I only came to see Jason", muttered a disappointed voice from the row behind. But while I've got no idea whether Jason is returning for future Southend performances (at the time of writing I can't find any information about this – hope you're well Jason!) let me reassure you.
There are plenty of other good reasons to go and see Joseph. Perhaps even Ten Good Reasons.
The first is Alexandra Burke, who as the show's narrator delivered a stellar turn, peppered with pin-sharp comic timing and of course, incredible singing. The second is Joseph himself, Jac Yarrow, whose naturally charismatic performance was Olivier Award-nominated in 2020.
The cast of children are insanely talented, inspiring many a smile throughout the show. And Matt Gibson, who bravely stepped in for the indisposed Jason Donovan, did a bang-up job as the Pharaoh, winning those disappointed audience members over with a healthy mix of charm and camp.
I'd gone to see this show with next to zero knowledge about the details, beyond it being a Bible story about a man wearing a colourful coat. How this happened is a mystery really, since Joseph has been going for over 50 years.
I'm also just the right age to remember Jason Donovan playing Joseph himself back in 1991, followed by the slightly more confusing choice of Phillip Schofield.
Joseph is also the first musical from the dream team of Andrew Lloyd Webber and Tim Rice. And you have to admire the confidence and creativity involved in writing an upbeat sung-through musical about a man being sold into slavery by his coterie of brothers.
(They do this because Joseph is their father's favourite, and that colourful coat – bought for Joseph by him – is the last straw. The punishment is a tad harsh, but hey, that's the Bible for you).
Happily, what follows is a classic story of triumph over adversity, and an eclectic collection of songs that, along with the hit Any Dream Will Do, include a calypso number, Elvis: The Vegas Years, and a French-style ballad with a can-can interlude. In other words, it's joyously bonkers.
The set design is fantastic: vibrant, cheerful and slick, yet with a 'home-made' quality that's instantly endearing (the camel-on-wheels was a sight to behold!) Meanwhile, the music was performed by a talented live orchestra, who must have had fun with all that variety.
Looking around at the rest of the mixed-generation audience, it's clear that Joseph is a much-loved show that many people know by heart.
And as everyone took to their feet for the rousing 'Megamix' finale, which was delivered with gusto, glitter, and a riot of flying multi-coloured streamers, it was clear to see why.
Photography by Tristram Kenton
---
ADD A COMMENT
Note: If comment section is not showing please log in to Facebook in another browser tab and refresh.
Related Items