Partnership delivers vital crime prevention advice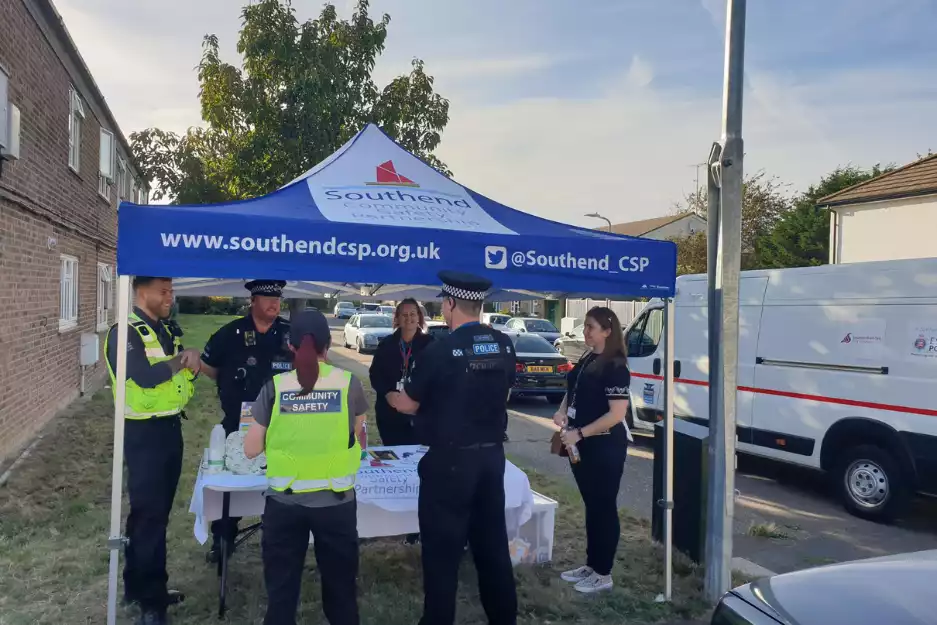 The council's community safety team have intensified their efforts to enhance community safety through Operation Dial, a targeted initiative piloted by the Home Office to combat anti-social behaviour (ASB) in key areas across the city.
Essex's Police, Fire and Crime Commissioner has allocated an additional £1.1 million towards high-visibility patrols and focused interventions in 11 identified hotspots, including Southchurch Road and Maple Square in Southend. The Operation Dial initiative officially commenced in July and will continue until the end of March 2024.
Dedicated community safety officers (CSOs) have been conducting extended patrols during specific time windows based on reported crime data, with a presence on Tuesday, Wednesday, and Friday evenings, as well as Monday and Saturday afternoons.
The primary objective of these patrols is to curtail incidents of antisocial behaviour and criminal activities, while simultaneously working to improve the perception of safety within these communities.
Following a series of incidents in the Maple Square area, a collaborative crime prevention and advice event was set up for residents. The pop-up event was a partnership with the community safety team, police, and South Essex Homes, who manage the affected properties.
The partnership also conducted door to door visits to residents, offering security and personal safety advice with two events hosted specifically for the residents. Essex Police crime officers carried out a review of security measures and South Essex Homes have already implemented several of the recommendations. Increased patrols by South Essex Property Services have complemented the patrols.
The aim was to provide residents with valuable crime prevention advice, emphasising the importance of keeping doors closed, monitoring open windows, and using police-approved key safes to safeguard their homes.
Councillor James Courtenay, cabinet member for community safety & public protection, said: "Antisocial behaviour is a blight on our communities, and is one of the crime types that has the most impact on victims.
"By working together through community safety partnerships, we can use our local knowledge and experience to tackle offenders, reduce the incidents of antisocial behaviour and give everybody safer communities.
"It's encouraging to hear those residents who took part in the event reported an increased visibility of patrols under Operation Dial and expressed their appreciation for the heightened presence in the community.
"Southend-on-Sea City Council remains committed to fostering a safe and secure environment for all residents. Through initiatives like Operation Dial, the council, in collaboration with police and community partners, we continue to strengthen our neighbourhoods."
For more information about the Southend Community Safety Partnership, upcoming meetings, and details on how to report antisocial behaviour, visit the community safety website.
---
ADD A COMMENT
Note: If comment section is not showing please log in to Facebook in another browser tab and refresh.
Related Items