The Drifters Girl Review by Nina Jervis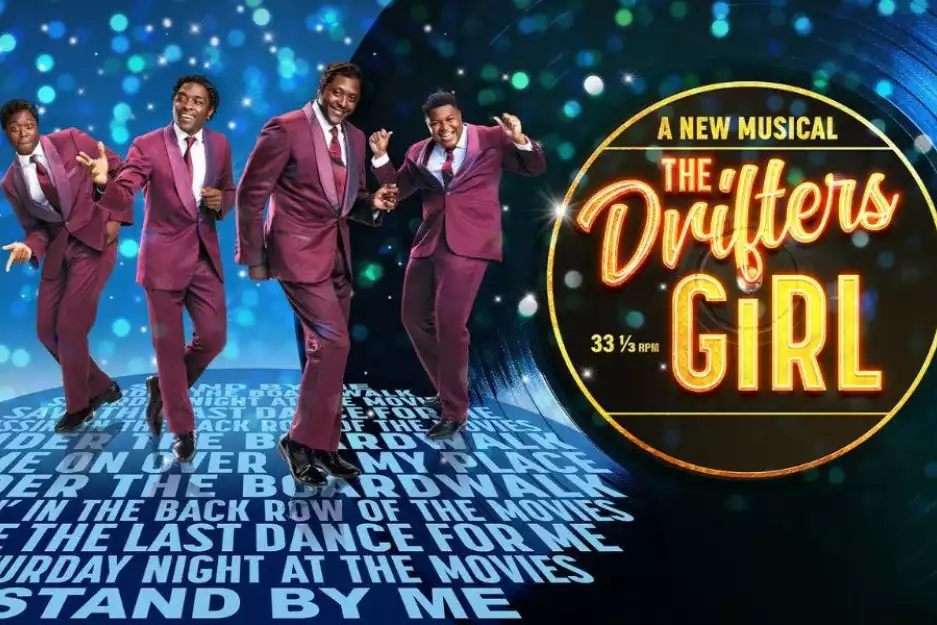 Thanks to Nina Jervis from www.ninathewriter.com for this review.

There weren't any girls in The Drifters, were there? You'd be forgiven for thinking at some point there might have been, because this iconic group had more line-up changes than the Sugababes.
More than 60 members drifted in and out of The Drifters over 60 years, but there was one constant: Faye Treadwell. She was one of the first – if not the first – African-American women managers in the music biz: a powerhouse female force during a time when prejudice reigned supreme. Now she's the heroine of a musical packed with elegance, emotion, and an enormous roll-call of hits.
Loren Anderson played Faye on this evening, with steely determination, don't-mess-with-me wit and a belting voice, especially on a surprising reimagined version of Stand By Me (which isn't a Drifters song, but that's OK because just like everybody else, Ben E. King was in The Drifters at one point).
Faye recounts her story through a series of conversations with her daughter Tina (Jaydah Bell-Ricketts), who pops up throughout the musical. The rest of the characters are played by just four incredibly talented and extremely hard-working performers: Ashford Campbell, Tarik Frimpong, Dalton Harris, and Miles Anthony Daley.
Not only do they take on the roles of The Drifters' many best-known members – a task in itself – but they also play feather-head-dressed backing singers, simpering barmaids, TV presenters (including Bruce Forsyth, of all people!) and other stars of the time. Somehow they manage to make each person feel distinctively individual and charismatic, in scenes that are funny and poignant in the right places.
Daley also plays George Treadwell, The Drifters' original manager and Faye's husband. He died unexpectedly in 1967, leaving Faye to manage the group alone, and later battle her way through the courts when a series of counterfeit Drifters start popping up here, there, and everywhere.
The hits keep coming throughout: including Under the Boardwalk, Saturday Night at the Movies, Sweets For My Sweet, and Come On Over to My Place, among many, many others. They underline just how popular The Drifters were, no matter who was doing the singing at the time (Faye explains that her group is like the New York Yankees: "the line-up may change, but the team stays the same").
Faye battles a dastardly combination of sexism and racism during her rise to the top, which she handles admirably. She isn't perfect though, and – also admirably – the musical doesn't make her out to be. "You were supposed to look after him!" berates Tina after the sad, untimely death of Rudy Lewis: a touching scene that brought me to tears. There are also hints that The Drifters were overworked and underpaid, with many – including Ben E. King – demanding seemingly justifiable pay-rises that they didn't get.
As the show finished, I made a mental note to learn more about some of the intriguing characters I'd just been introduced to, as part of an absorbing, stylishly-set, and multi-faceted musical that had the audience jumping out of their seats to applaud.
---
ADD A COMMENT
Note: If comment section is not showing please log in to Facebook in another browser tab and refresh.
Related Items