Recipe of the week: Pecan Pie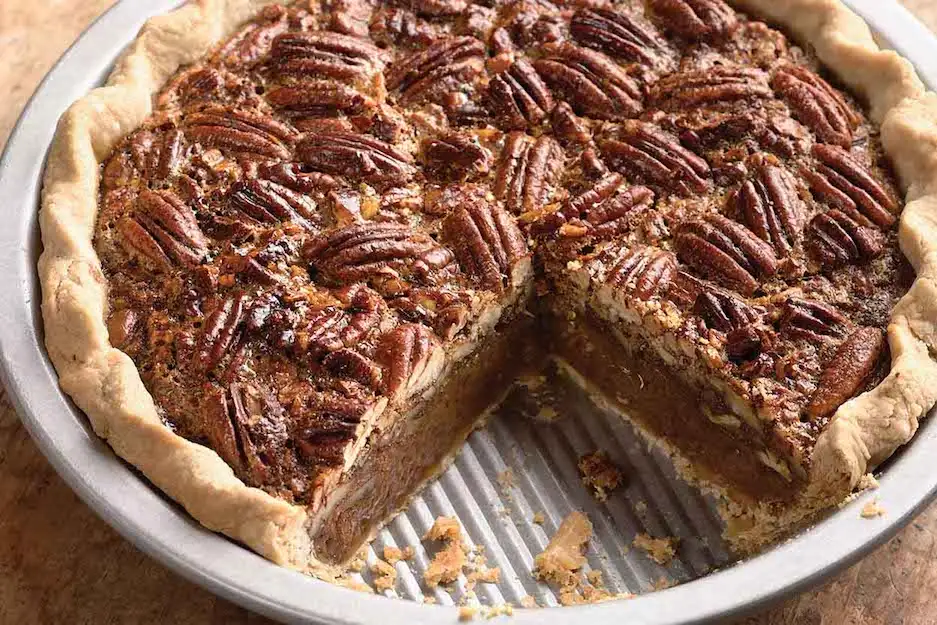 Receipes serves 8


Ingredients

2 eggs
150 grams of butter melted
150 grams light brown soft sugar
4 tablespoons of caster sugar
1 tablespoon of flour
1 tablespoon of milk
1 teaspoon of vanilla extract
150 grams of chopped pecans
Pastry
The method in the madness

Preheat oven to 200 degrees / gas mark 6
In a large bowl, beat eggs until foamy, and stir in melted butter. Stir in the brown sugar, caster sugar and flour; mix well. Last add the milk, vanilla and pecans.
Roll out pastry and line a 23cm (9 in) pie dish or tart tin. Pour filling into base. Bake in preheated oven for 10 minutes, then reduce temperature to 180 C / Gas mark 4 and bake for 30 to 40 minutes, or until done.
---
ADD A COMMENT
Related Items