Son of a Preacher Man Review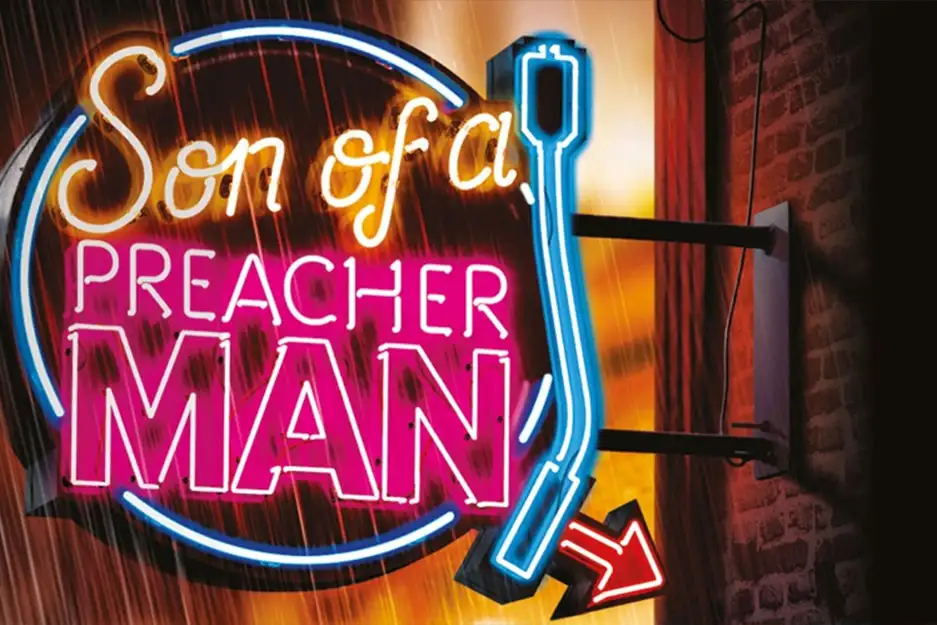 Do you like Dusty Springfield? The Look Of Love, I Only Want To Be With You, Spooky… Another day, another juke box musical, this time with all of Springfield's greatest hits woven into a new musical play, Son of a Preacher Man, directed and choreographed by Craig Revel-Horwood.
I aim to be positive but, when my 'favourite' part of the show, without a doubt, was the moment a character does a chicken impression, you can see that I am going to struggle.
Let's stick with the facts. Debra Stephenson, Alice Barlow and Michael Howe take on the roles of Alison, Kat and Paul, all broken hearted and brought together at a Soho hang-out where they all believe one man could help them…
Welcome to the Preacher Man, the swinging 1960s Soho joint where the kids danced the night away to the latest crazes and dared to dream of love, while the legendary owner, The Preacher Man himself, dispensed advice to cure the loneliest of hearts.
Only, that was a long time ago and all that remains are the memories, the stories and the myths. Until now, that is, when three random strangers, generations apart but all in need of help with their hopeless love lives, are inexplicably drawn to the site of the original venue. The Preacher Man is long gone, but his son, Simon, (Nigel Richards), with help from the wonderful Cappuccino Sisters, might just channel the spirit of The Preacher Man and once more give these three lovesick strangers the look of love.
I am rolling my eyes just reading over this synopsis of the show. It was all so random and far-fetched and I found myself getting increasingly irritated by the whole premise. The cast, probably let down by the appalling script, were sadly unconvincing. The music, as you would hope, is the best part of the show with nice vocals momentarily lifting this otherwise humdrum musical.
I can see that the cast gave it their best but I found it all rather bizarre and disappointing. I think I shall just leave it there.
---
ADD A COMMENT
Related Items