Southend City BID sponsor stunning new LuminoCity installation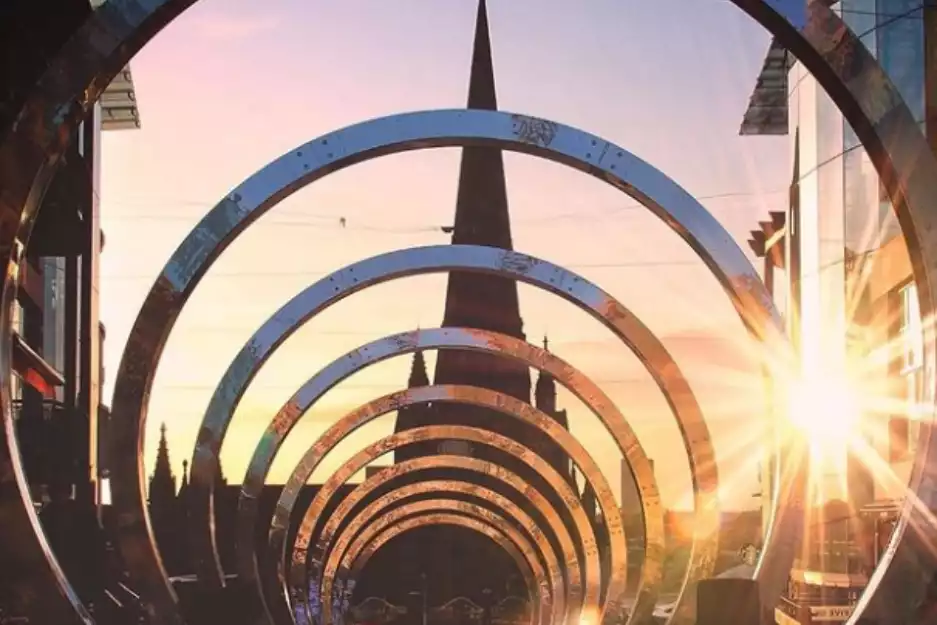 Southend City BID are set to sponsor one of the biggest new installations at this year's free light festival, LuminoCity.
Southend City BID have chosen to sponsor new installation 'Pulse' (pictured), a 45-metre-long immersive audio-visual installation. A series of 4.5 metre diameter rings, each with 14,400 individually programmable LEDs, will create a tunnel of ever-changing light along the High Street, and wow visitors to the festival.
Now in its second year, LuminoCity will be brightening up half term from Thursday 16 February to Saturday 18 February with a unique selection of bespoke and international installations, many of which have never been seen in the city before.
Suzanne Gloyne, Southend City BID Manager, said: "Southend City BID's primary goal is to bring footfall to the city centre and huge festivals like LuminoCity are a great way of doing that. We're thrilled to be a part of such an iconic event for Southend, and we hope it'll not only be a fantastic three days for residents and visitors, but for our city centre businesses as well."
Cllr Carole Mulroney, cabinet member for environment, culture and tourism, said: "It is fantastic that Southend BID have joined the festival as a sponsor again, which has once more enabled us to bring yet another awe-inspiring installation to the town.
"There is still time for local businesses to get involved and sponsor the other installations, and we are also still on the lookout for volunteers for the festival, so don't miss out on being involved in this magical event."
Further information regarding the event, including full details of all the installations, will be released soon and updated at: www.southendluminocity.co.uk
Southend High Street
Thursday 16 February to Saturday 18 February 2023
5pm to 10pm each night
Free event
---
ADD A COMMENT
Note: If comment section is not showing please log in to Facebook in another browser tab and refresh.
Related Items