Sprats…..Local seafood at its best!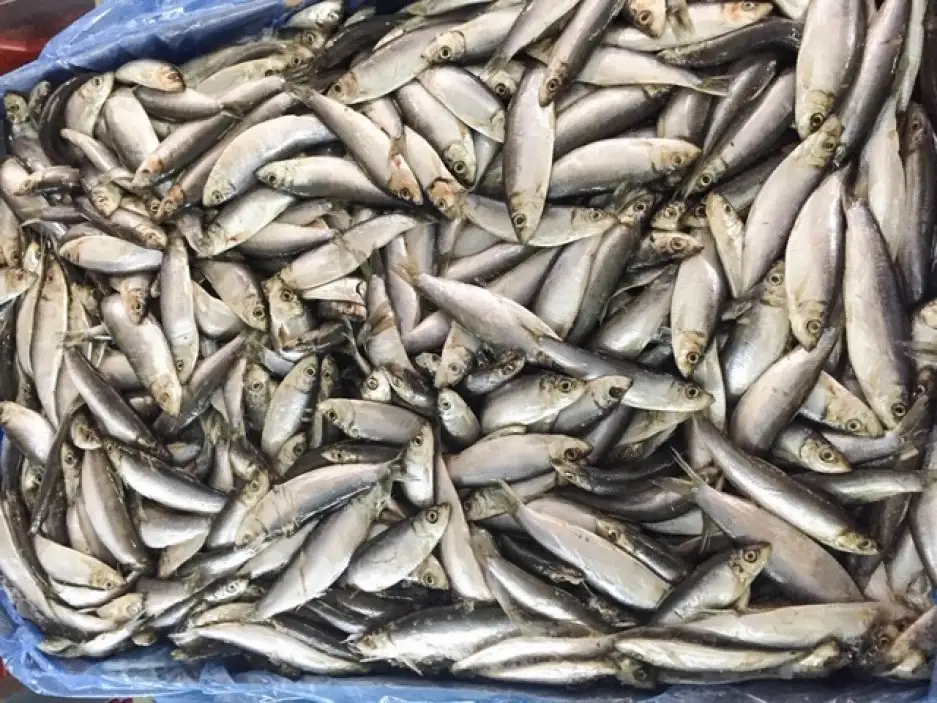 'We catch so many, I can only get rid of them at Colchester zoo....the sea lions can't get enough'. A snippet of an odd conversation I overheard heard last Sunday. Whilst sitting at the bar in the Mayflower enjoying a pint of Leigh on Sea brewery's good stuff, a couple of local fishermen where discussing the fishing conditions. I'm not normally one for eavesdropping on other conversations, that's Lou's domain, but this comment made me sit up and listen. What are they catching so much of this time of year?? So much they have to donate them to hungry sea lions? I was shocked, they were discussing Sprats!
We are all blessed with a foodie calendar which celebrates the changing seasons in a way only Mother Nature can. Asparagus and jersey royals in the spring, succulent English strawberries in the summer. When Autumn arrives, I can't get enough of wild mushrooms, Essex native oysters or local game. Come winter, its rich warming stews of gelatinous ox tail with roasted roots and robust red wine; it doesn't get much better. By January the estuary is abundant with Sprats, and our local fisherman scoop them up in their thousands. These little silver oily fish are wonderful, and one that can only be enjoyed in the depths of winter. Just dusted in seasoned flour and pan fried, a plate of these never fails to put a smile on my face. They're a real local treat, but one I would challenge the most seasoned of foodies to find in a restaurant or cafe nearby. But why?
We all rattle on about how we must be eating more sustainable fish. I'm sure most of us, me included, wouldn't think twice about ordering the wild seabass or Halibut on a restaurant's menu. We should know better though as both are high on the endangered list, meaning we need to steer clear. But the humble sprat can be found every year thriving locally in our Estuary, and one we should be eating. Even the Marine Conservation Society have awarded sprats a green rating in the 'Good Fish Guide'. Yeah, I didn't know such a guide existing either, but one I will be taking note of. So, basically, eat as many of these little fishes as your heart's desire; get stuck in people it's open season!
All this fish talk takes me back to a blog I wrote last year. I remember saying, all Old Leigh needed was a simple shack grilling, frying, poaching or roasting fish straight off the local boats. That's my idea of foodie heaven. You'd pop in there Saturday lunchtime and just have a plate of simple sprats with a pint of local ale. But this doesn't exist! Maybe restaurateurs see this as too simple. I remember somebody commenting 'why don't you go to Simply Seafood?' You're missing the point! That restaurant couldn't be farther from what I'm after. I don't want crisp white table cloths, carpet and uniform dining tables. I want a shed with scrubbed floor boards, benches and an abundance of local seafood. It frustrates the hell out of me.
But back to those sprats, those glorious silver sprats! After I heard the fisherman chatting, I headed straight over to the fisherman's co-op. As I suspected they had a box of fresh sprats. Just a couple of handfuls set me back £1.60! I knew they'd make a perfect little starter later that evening. They certainly didn't disappoint. Fried till the skin turned a little crispy, sprinkled with sea salt, and a squeeze of lemon, straight down the hatch they go! Yep, don't piss around taking the head off, and removing the guts, just chuck the whole thing down your gullet, like a hungry seagull. I could've eaten bowls of these. Lou on the other hand insists on removing the head and guts; that's far too fiddly for me. But hey, at least our cat managed to get in on the action as he snaffled the heads away!
I smoked a few too! I have a wonderful stove top smoker, which although smokes the hell outta the kitchen does a bloody good job at smoking fish! And what a joy these were to eat! It made those already rich and oily fish, just richer and more satisfying
I buy most of my fresh fish from the Fisherman's co-operative in old Leigh. As when the seasons change the fish change too, and most of what you'll see on the slab has been landed just outside. Come this time of year you'll almost guaranteed to see a box full of uber fresh sprats. But why aren't we all flocking there in our hundreds to bag ourselves some of these local pint sized poisson's? It almost feels as though we are ignoring the hard work of our local fisherman. I mean, they don't go to sea in all weathers to bring home fish for bloody sea lions in Colchester Zoo! They do it for us; its madness!
So, next time your down in Old Leigh near bell wharf, or any good fishmonger for that matter, bypass the '3 for a tenner' farmed sea bass and sea bream, and make a b line straight for the sprats. For less than two quid you'll get your self a bag of super fresh local fish, probably landed only a day or so ago, which are in my view anyway, one of the finest seasonal winter seafood goodies to be had
To read all of Foodie Rich's previous reviews please click here
---
ADD A COMMENT
Note: If comment section is not showing please log in to Facebook in another browser tab and refresh.
Related Items