Successful £1m bid for south Essex construction industry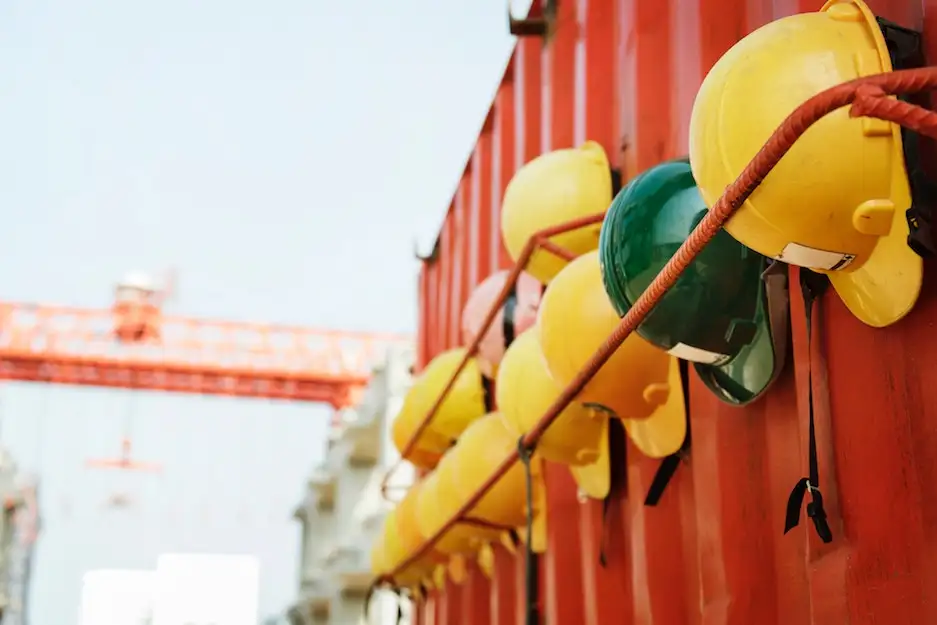 Local authorities across south Essex are working together to support the training of over 1600 local people for jobs in the construction industry by 2020.
This follows a successful bid for £1m of funding from the Construction Skills Fund, led by Southend-on-Sea Borough Council and put together by local authorities across south Essex, including Basildon, Castle Point, Thurrock and Rochford Councils.
Plans have been put in place for three construction hubs to be set up in locations across south Essex at the Airport Business Park Southend, Basildon town centre, and Thurrock. These hubs, located on or adjacent to construction sites will be central to training people up for these construction positions.
Councils will be working closely with the construction companies and the sub-contractors to identify which skills they need on site and what roles they are recruiting for so individuals can be trained to match these needs.
The news comes as the Construction Industry Training Board (CITB) announced on Friday 16 November that they would be setting up the Construction Skills Fund (CSF), which is backed and funded by the Department for Education. This programme is designed to enhance the construction industry as the government aims to build 1 million homes in the UK by 2020.
Cllr James Courtenay, cabinet member for Growth at Southend-on-Sea Borough Council, said: "This funding opportunity is fantastic news not only for Southend-on-Sea, but for the whole of south Essex. Locally, we will be working with over 40 different construction companies, all of whom will benefit through the provision of work and site ready applicants for their construction vacancies.
"We have worked closely with agencies and organisations across the borough including HARP, local schools and colleges and also our partnering authorities. We are excited at this news and we look forward to creating a sustainable construction industry here in south Essex."
Rochford District Council's portfolio holder for Enterprise, Cllr George Ioannou, said: "This funding will make a huge difference to the lives of 1600 people who will be trained locally for jobs in the construction industry, as well as to the families they support.
"I am delighted that this opportunity will be offered on our doorstep at the Airport Business Park, a game-changing prime employment space which is set to provide new economic opportunities for south Essex."
Cllr Andrew Schrader, chairman of the Economic Development and Growth Committee at Basildon Council, said: "As Basildon embarks on exciting regeneration projects such as the town's state of the art cinema and dining complex in East Square, the Council is committed to ensure local people are fully supported in accessing the job opportunities that will present themselves as a result of all major construction projects.
"This funding provides the ideal chance for local people to get in to the construction sector, regardless of their background, experience or qualifications. We're delighted to be partnering with our south Essex neighbours."
Cllr Mark Coxshall, Thurrock Council's portfolio holder for regeneration, said: "Thurrock is one of the largest growth areas in the UK and we have a hugely ambitious regeneration agenda, with £20billion of planned investment in new jobs, homes and infrastructure in the coming years.
"We want to ensure our residents are equipped with the skills needed to capitalise on those growth plans and clearly construction is one of the main sectors in which jobs will be created locally.
"We are incredibly excited to be working with our partners in south Essex on this excellent initiative, which we hope will help ensure local jobs for local people."
Councillor Chas Mumford, Castle Point's cabinet member for Regeneration and Business Liaison, was also delighted with the significant additional resources that are being made available: "Construction is a key employment generator in Castle Point and I know that local companies are finding it difficult to recruit people with the right level of skills-hence why we were keen to establish the Canvey Skills Campus on the Island. I look forward to seeing strong outcomes from this exciting initiative."
Sarah Beale, Chief Executive of CITB, said: "The Construction Skills Fund can be a genuine game-changer for both the construction industry and the individuals being trained. We have a massive need for homegrown talent and these projects will bring thousands of new people into our sector, giving them the crucial onsite experience they need to start a career in construction. These 26 hubs will be based at some of the most innovative sites in the UK, and CITB will be working hard to make sure they deliver the skills our industry critically needs."
For more information about the Construction Skills Fund, please visit www.citb.co.uk/.
---
ADD A COMMENT
Note: If comment section is not showing please log in to Facebook in another browser tab and refresh.
Related Items