The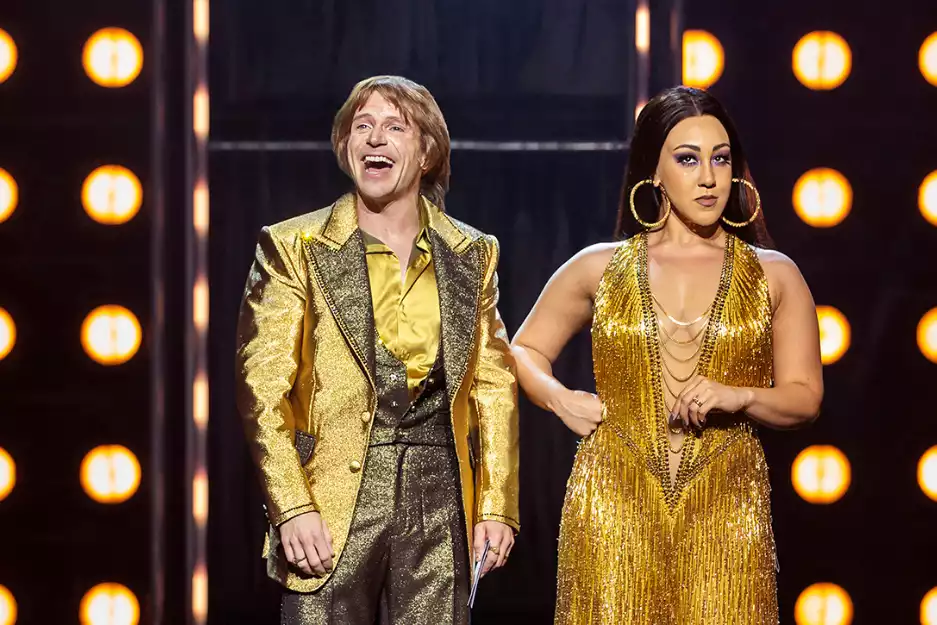 Well, not sure where to start with this one so firstly I feel it is only fitting that I explain my own thoughts on stardom and celebrity.
Even as a teen I was never into idolising the singing stars of the day. Yes, I had my favourites, and I would listen to the radio and enjoy their songs, but I never bought into the whole celebrity thing. Even now I find myself impatient with those who seek celebrity for its own sake.
Having said that let's move on to Cher. For most of us it seems she has always been around and you would need to have lived on another planet not to have tapped your feet to one of her songs or watched one of her films, she even won Best Actress at the Oscars for her performance in Moonstruck in 1988, a fact I had forgotten or maybe never even knew.
As is usual the ensemble cast consisted of young energetic dancers and singers who provided the background to this show, a much needed support: It would look rather sad if just two or three of the main characters were left alone on stage. They were wearing what I supposed to be a representation of sailor costumes but occasionally put me in mind of the bell boy outfits often worn in hotels back in the day.
As always these dancers were professional and talented and paved the way for not one, but three actresses to appear on stage in the role of Cher. Of varying ages, they portrayed Cher's life, telling her story, not one at a time but interacting together on stage throughout. A concept it took a while for me to grasp.
Here I must comment on the costumes. Visually stunning but leaving little to the imagination, a true reminder of the costumes Cher wore even when some might have deemed her a little 'mature' to get away with it, but she did, big time. No one could ever accuse her of being 'mutton dressed as lamb'. The last time I saw her in the second Mama Mia film, she still looked amazing.
There was glitz and glamour aplenty on stage via the costumes but I felt the sets were rather grey and dreary. The sailor/bellboy costumes were never changed and often did not suit the time and place being portrayed. I am assuming they paid homage to the very famous appearance Cher once made on board an American warship in what could only be called a few wisps of material and lots of glitter. I do remember that very well and I doubt the sailors have ever forgotten it!
I can only conclude that the costume budget was spent on the main stars but at least it was less hassle for the ensemble cast not having to change mid show. There were several songs in the show I was not familiar with, but of course many of her greatest hits, those that Cher sung with Sonny too. I did not realise that Sonny had been part of Cher's life for quite so long and he often popped up even when she was briefly married to Greg Allman, with whom she had her second child.
I did not feel any great emotional response to Cher's childhood story, many children of today experience much the same, so I watched to enjoy the song and dance routines and put aside the fact that much of her story went untold.
Having had the pleasure of seeing many musicals at the Cliffs and the formulaic endings they often have, this one did not disappoint. Everyone was invited to join in the finale and I don't believe a single member of the audience remained seated.
Are you a Cher fan? Do you want to be taken back to your youth or as a youth sample a taste of how it was? Then this is the show for you, but don't expect her life story as I am sure there are many more secrets to tell about the legend that is Cher.
The Cher show is on at the Cliffs Pavilion until Saturday 20th August. To book tickets go to https://southendtheatres.org.uk/
---
ADD A COMMENT
Note: If comment section is not showing please log in to Facebook in another browser tab and refresh.
Related Items