What's the Eden Point?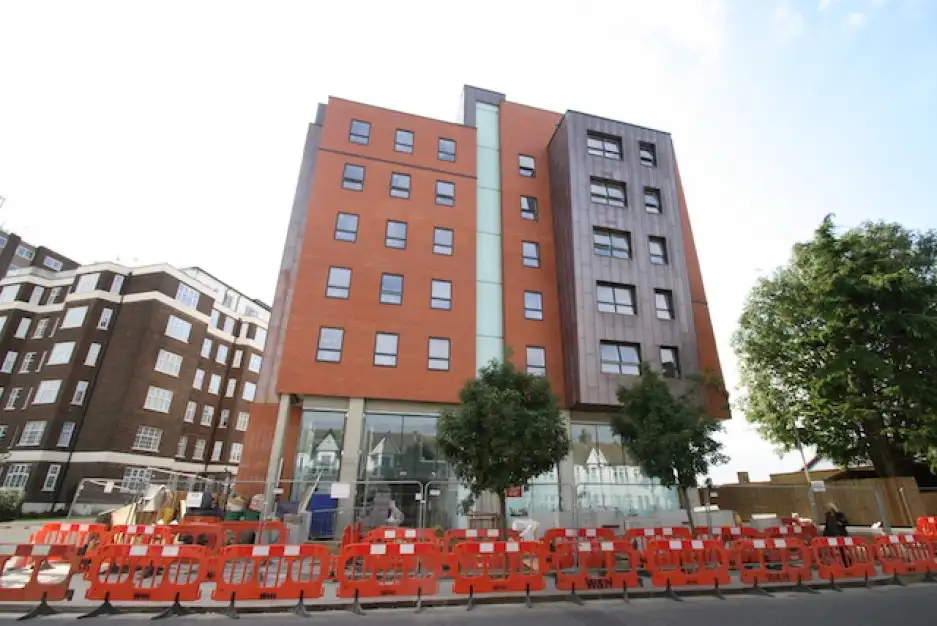 Of course, being in the business im in, its my business to know all what is going on in the local area to advise clients! I read all the local newspapers from back to back, though it goes without saying, leigh-on-sea.com is my number one go to!
This week, an article in the Leigh Times caught my eye about a chap who has got into trouble for writing a book about how ugly the new block of flats in Rectory Grove called Eden Point is and calling for the end of all new contemporary style construction in Leigh! Now, he apparently lives directly opposite this particular development and is understandably annoyed by the ongoing building works but describing the building as a Travellodge, I think is maybe a little bit harsh.
As the current housing market continues to rocket, developers are understandably gaining in confidence and banks are freeing up funds once again, so we have to expect that sites which have sat empty and derelict for a number of years are inevitably going to be updated or new buildings erected!
Judging by Eden Point and Grand View (the site next to the car wash on the Broadway) there is a thriving market for these types of properties in the area and its only a number of time before we no doubt, see more of these!
To date, Eden Point have sold 75% of the flats and Grand View, which has yet to be erected, have sold a whopping 50%!
These luxury flats seem to be as popular as ever and obviously, the people buying these properties do not think that the blocks are ugly or see them as eyesores.
So, lets just go on the basis that that we agree, that these properties have to be built, then what type of design should we have? Should developers have to stick to tried and tested designs that blend in with surrounding properties and areas or should they be encouraged to be bold and stand out with modern contemporary buildings?
With new planning applications being submitted weekly, I am sure that this point of discussion is a weekly topic for the council but also one that is discussed in many households throughout the borough
Surely, at the end of the day, its all down to individual opinion?
One mans beautiful, contemporary, copper fronted apartment block is another mans disgusting boring Travelodge or prison block! Should every developer have to build in mock Tudor or mock Georgian style and make Leigh look like a pastiche or a Disney attempt at an Olde Worlde Town?
I have to admit that I personally am a fan of contemporary architecture and think that developers should be encouraged to think outside the box.
That all said, I have to say I draw the line at some of the modern properties that have sprung up over the last few years and do think their should be some guidelines in place.
Nirvana on Chalkwell seafront for instance is enormous and seemingly never going to be complete due to building and although it is a more modern style, its really not my cup of tea!
Taking into account all I have wrote, I can appreciate that when the council considers planning applications for contemporary or even traditional style properties they are not going to please everybody; even me at times! They're always going to be the villains to somebody one month and favorites the next!
The fact of it all is Leigh is a sought after town on the map and property demands for this area are increasing daily! It really is inevitable that these type of developments are going to spring up more and more so perhaps we need to learn to work with developers and the council to work ways around it.
The Bell Hotel seems to be next……. the Ovenden site is surely not that long away and who knows what is going to happen with the police station?
For now, we will have to watch those spaces.
---
ADD A COMMENT
Note: If comment section is not showing please log in to Facebook in another browser tab and refresh.
Related Items