Will it make a difference?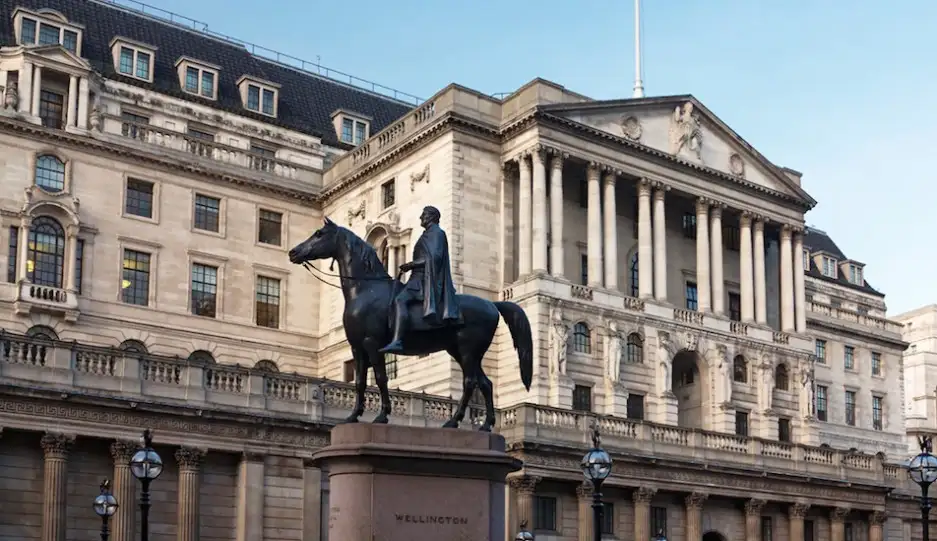 Will it make a difference?

This week has seen the Bank of England reduce the base rate of interest to an all time low of 0.25%. This is the first time the rates have been changed for 7 years and is now a record new low.


The Bank of England are hoping that this gives people the incentive to go out and spend and give the economy a much needed nudge in the right direction. If people are lucky enough to have a tracker rate mortgage or are on a variable rate linked to the base rate then on average they could see their mortgage payments reduce by £20 a month. It may not seem a lot, but I suppose if we all go out and spend it then it could make a difference surely?
For the majority of people that are on fixed rate mortgages their payments are obviously not going to change and for those people relying on savings, well! I think it's safe to say that they have already been given a bit of a kicking with their savings earning a pittance in interest.
Historically it was always drummed into us to save as much as we could, just in case that rainy day ever came around. Now though, it seems they are actively discouraging us to save and instead encouraging us to get out there and spend, spend, spend! But will we?
The housing market is seeing a bit of a dip at the moment, this could be (I hope!) just down to people being on holiday and the start of the schools summer break or it could be a reflection of the national picture which is a bit more uncertain. I have to remember that August is always a bit of a slow month for us but being the salesman that I am, I always panic that the wheels are going to come off and the market has bombed.
It seems however, that the Bank of England are taking it seriously enough to try and stimulate the market with an interest rate drop. There is certainly a great deal of property on the market at the moment and houses that have previously only taken a day or even hours to sell are now taking a lot longer or even sitting on the market unsold. It is the general air on uncertainty that is holding people back from buying. Any market thrives on stability and the period of flux we are experiencing since the BREXIT vote is causing all sorts of problems.
I am confident that we will be able to negotiate a good deal with the EU when we do eventually leave but the process looks like it is going to take at least a couple of years. Until then nobody really knows what we are going to end up with and that uncertainty is the main reason that people seem to be sitting on their hands, holding fire and not buying.
It will be interesting to see whether mortgage lenders pass on the drop in the base rate and reduce their rates. Realistically it is ridiculously cheap to get a mortgage at the moment. Short term fixed rates are available for less than 1%, 5 years fixed rates at less than 2% and even 10 year fixed rates at less than 2.5%. This is unheard of and I can't believe that they will get much cheaper, but these amazing rates are as ever dependent on people having large deposits, therefore low loan to value ratios with people unable to save enough money for at least a 20% deposit or more are inevitably the ones that have to pay the higher prices. With average house prices at well over £200,000 now that means people having to save at least £40,000 and with fees on top adding at least another £5,000 that is an awful lot for a young person or couple to borrow. Even if you were able to or disciplined enough when you are trying to enjoy your twenties and do everything that a twenty something is supposed to do to be able to save that it would still leave you having to get a £160,000 mortgage and with most companies looking at around 4 times your annual salary to lend you that means you would have to be earning at least £40,000 a year and don't forget you would have to take out your commuting costs and the cost of paying off that student loan! That's why we are more and more often hearing of families helping first time buyers raise deposits as with the spiralling cost if buying and the increasing rental prices it is impossible to try and rent a property and save for a deposit to get on the property ladder at the same time. Unfortunately the drop in the base rate could actually see house prices rise! The argument is that if people think that this is lowest that mortgage rates are going to go and if people with savings decide to take out their funds and invest in bricks and mortar instead then it will inevitably mean that more people are bidding on the limited amount of properties available and obviously supply and demand means that prices will rise. Surely the answer has got to be build more houses. The developers would employ more people who would in turn contribute to the whole economy and more choice in houses would keep properties at an affordable price, hopefully. Unfortunately I don't think this argument will have any affect on us in Leigh on Sea. We just haven't got the room, the land just isn't available for big developments. And people looking to buy in Leigh want the chance to buy in to our history and purchase a property of character. I don't think that a new build housing estate of modern houses would sell that well in our area and whilst there is that limited stock of properties then our prices are always going to be higher compared to other areas such as Rayleigh & Rochford which currently have housing estates of 600 and 500 homes currently under construction.
This article is by Rob Kahl at Scott & Stapleton.
Tel: 01702 471155
To read all of Rob's previous blog's, please click the link
https://www.leigh-on-sea.com/blog/tag/property.html


---
ADD A COMMENT
Note: If comment section is not showing please log in to Facebook in another browser tab and refresh.
Related Items